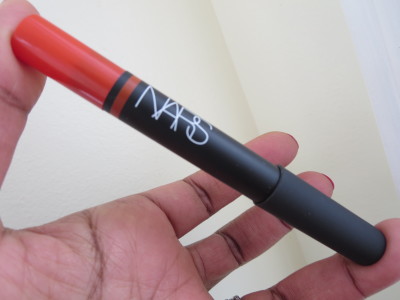 Nars Satin Lip Pencil Timanfaya, $25 at Nordstrom
I love Nars Satin Lip Pencils. I've shown you a few colors and I love and use them often. Luxembourg is amazing and Yu…completes me. This new shade from the Nars Spring High Seize collection isn't as instantly lovable for me. I feel like Timanfaya is a frosty orange shade. In the pictures it doesn't look as frosty as it is in person. I was expecting a straight up killer orange and there's a tone in there that I wasn't expecting. Do you remember the frosty pink lipsticks that were popular years and years ago? This is the orange version. Also the other Satin Lip Pencils that I have are very opaque and full of one coat needed pigmentation. This shade I had to werk. It took a few laps around my lips to even this out and perfect the look.
The Nars website describes Timanfaya as a Mandarin Red.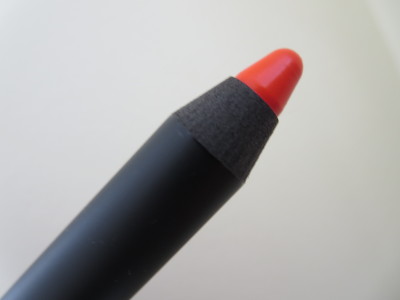 Don't get me wrong it's beautiful. Just be aware that this might look slightly different than you expect. And if you have any doubts check it out at the Nars counter first before buying. There are so many pretty Satin Lip Pencil shades you might just end up walking away with another Satin Pencil that is a better fit for you if this isn't your favorite. I'm not sure if this shade is limited edition or not.
Take a look at a few pics. It does look beautiful on. I lurve orange…