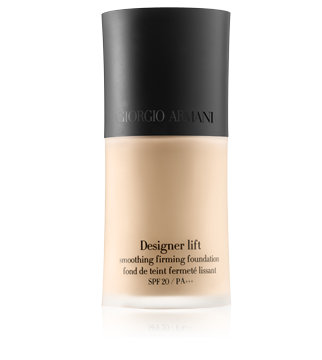 Designer Lift Foundation, $65
I got to check out the new foundation from Giorgio Armani yesterday. There are ten shades in all. Despite being a fuller coverage foundation this is supposed to feel light and not like a mask. I keep hearing about a matte finish also, so sign me up to try this!
This might be the one I try instead of the new Tom Ford Foundation. I keep hearing about it not being the best thing for someone like myself with combination skin. I'm not one to touch up much and the last thing I like to do is babysit my foundation.
Eye Palette, $59
This Eye Palette looks kind of amazing too. I love the lavender and the beautiful champagne color. There is another palette available (for the Face I believe) but this one is the one that I'm into. I have to admit the fact that because this one has a little lavender in it made me even more excited about it.
Eyes To Kill Holiday Set, $59
This set has Eyes To Kill and Eyes To Kill Excess! Both of them! And a black eyeliner pencil #4. What a great set! I've reviewed Eyes To Kill Excess, I love it. Check the review out
here
. Now I carry around the regular Eyes To Kill in my makeup bag. I really can't decide which one I like more. I think I get more volume from Excess actually…..
It's going to be fun to haul some Armani for the holidays!