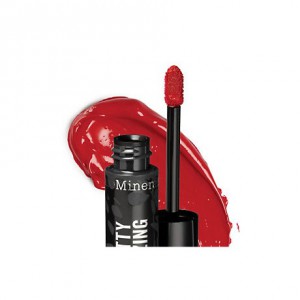 Bare Minerals Pretty Amazing Lip Color-Strength, $16
This color is the TRUTH. I can't believe how amazing the formula is. It is Pretty Amazing…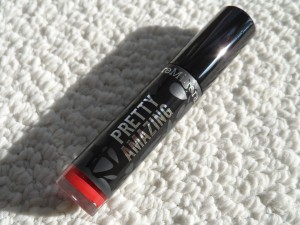 I love BE glosses. Moxie's are my favorite. But this…is different. It's grown up sexy girl lips! I love it. There is a great advanced lip hugging doe foot applicator inside this tube also so this color isn't high on the "babysitting" scale. You can touch up on the go. I need more of these. Strength feels great on the lips and is sooo moisturizing! I like that it's under $20 also. Very affordable.
From the BE website:
The innovative hydrating glaze of our Pretty Amazing Lipcolor cocoons your lips in opaque high-impact lipcolor. The cushiony texture, insatiable shine and seriously polished appearance will propel you into an elevated state of gorgeousness. And our precision applicator handles like a racecar, cornering, sculpting and accentuating every curve of your luscious lips for enduring color with real staying power. Pretty Amazing.
Take a look at the pics…
That's all I have to say. It's perfect and amazing:)
*press sample