I got my first Ready Duo from BE and it's a beauty! Take a look at The Last Call.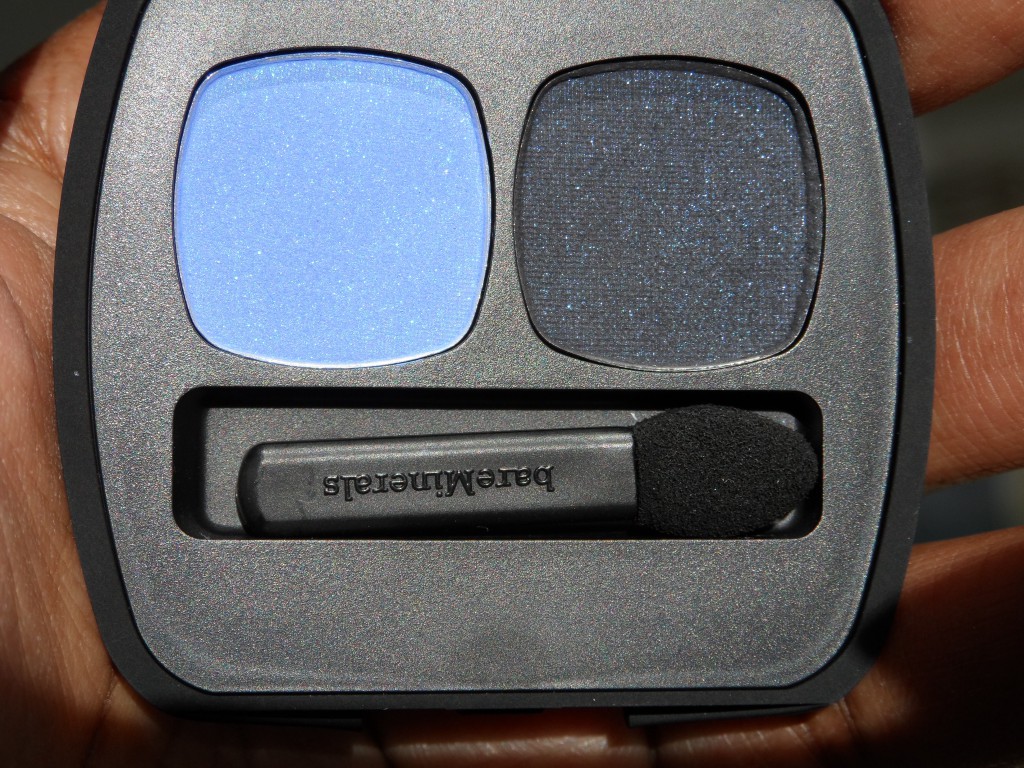 Bare Minerals The Last Call ($20)
I really am in love with the Ready shadow formula. The pigmentation is amazing and the two shades in The Last Call jumped out at me when I was browsing at the counter. On The Rocks is a beautiful bright shimmery sky blue and Shaken Not Stirred is a dark deep blue with shimmer. I love my blues, greens, and purples so I was drawn to this duo. The cool thing is that these shadows are as pigmented on the skin as they are in the pan which is amazing to me!
Check out the swatches.
On the Rocks (left) and Shaken Not Stirred
Swatch this duo if you get to the BE counter sometime soon. I got this from Nordstrom so it's available there and Ulta carries most of the BE 2.0 and 4.0 palettes but I'm not sure if I saw this one there.
Do you have any BE Ready Duo's? I have my eye on The 15 Minutes Duo next!