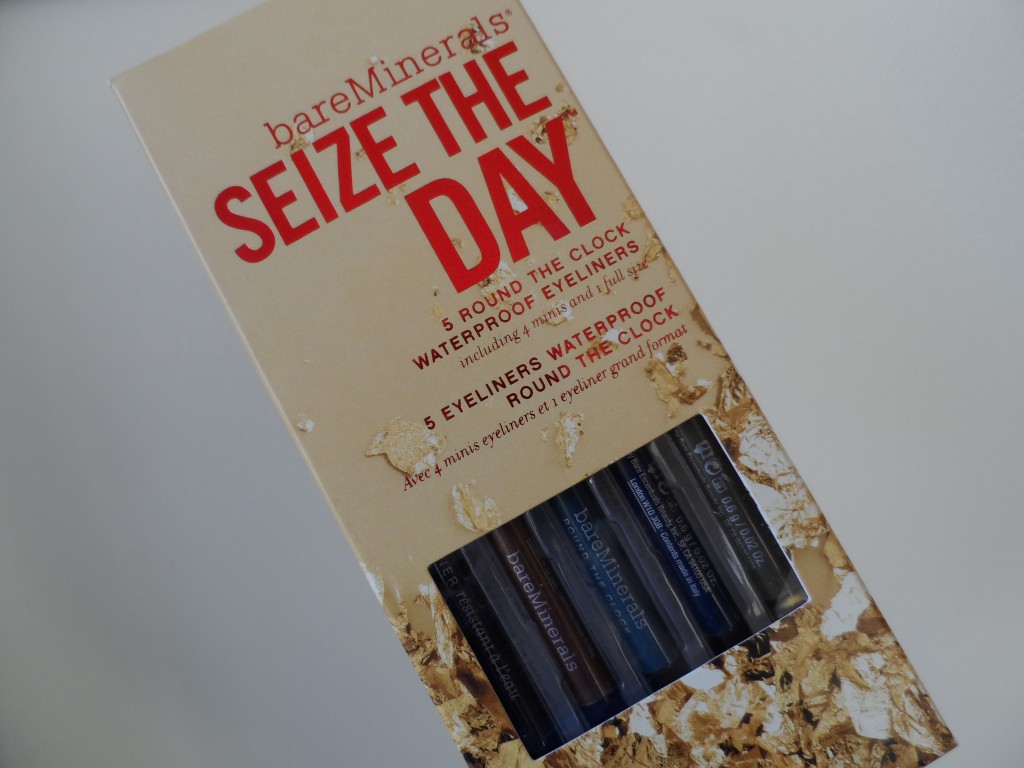 Bare Minerals Seize The Day Waterproof Eyeliner Set ($29)
Here is the other set of eyeliners from BE for the holidays. I did a post on the Night Vision set (link here) a few days ago but now it's time for the day version. If you haven't tried any of the Round the Clock liners just know that these liners are waterproof, glide on like butter, and stay put well into the night.
This holiday set includes a full size liner in 5pm (.04 oz.) and four mini liners (.02 oz's) with a handy sharpener. Lets take a look at the colors. I can't decide which set I like better but I must say these colors slightly edge out the Night Vision set for me.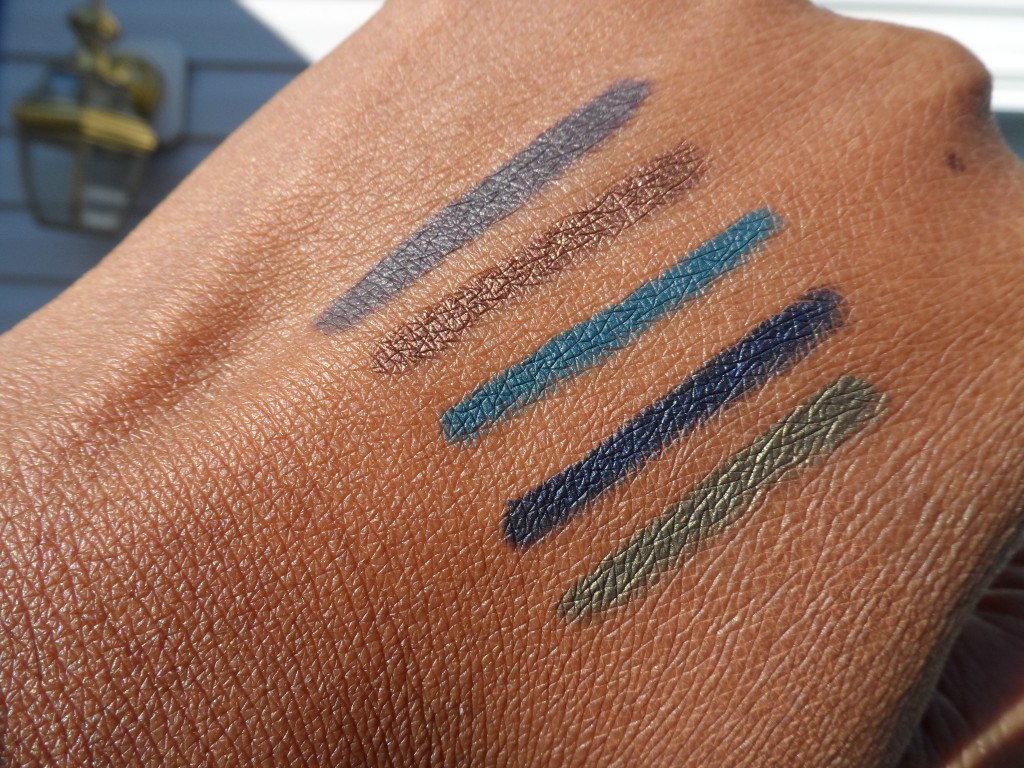 5pm, 3pm, 1pm, Noon, and 10am (left to right)
5pm is a pretty deep plum color that I've never seen before. It's got an almost muted gray tint to it that I love. 3pm is a cool bronzy brown shimmer that I want to try all over my lid. 1pm is a deep blue marine shade that looks like the teal-ish color I've been waiting for all my life. Noon is a deep navy color that I need the full size of… wowza! I get crazy over blue anything in case you have forgotten. 10am is a nice golden sage color that looks great with brown eyes like mine. Just sayin!
These liners are great for quick eye looks and since they are waterproof they stay put in the waterline! You have a little bit of play time before these colors set and don't move. After they set they don't budge all day which is nice. Raccoon eyes suck! Take a look at both sets when your in Ulta or Nordstrom while they are still available. Or head over to the Bare Minerals website and get your order in!