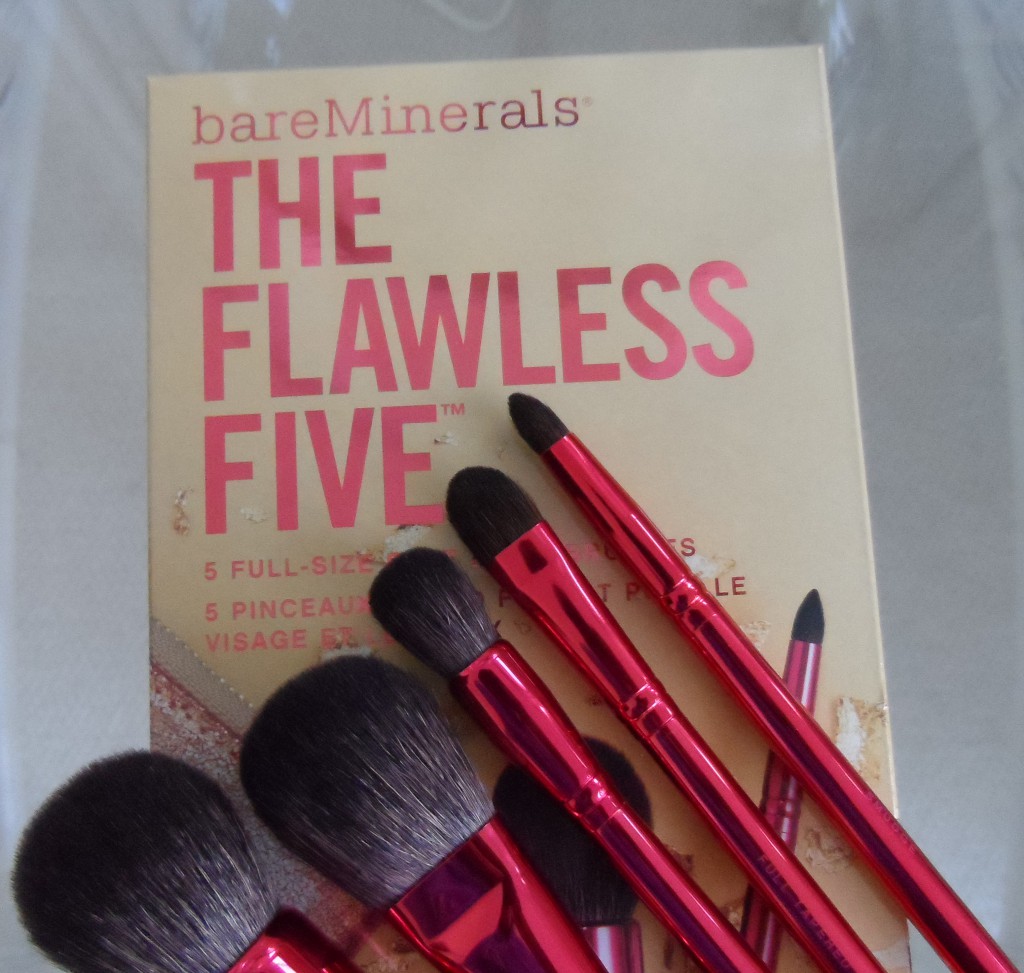 Bare Minerals The Flawless Five ($49, QVC)
I love my makeup brushes. Until I started using BE brushes I didn't realize how handy the right size brush is. I don't like longer handled brushes now and give me a brush set that doesn't have boring black handles and I'm thrilled. It's makeup after all shouldn't there be more color?
This set includes:
Multi-tasking Face Brush-use for foundation, face, and cheek color
Contour Blush Brush-use for blush, contour, and all over face color
Eye Buki Brush-use this for all over eye color (it's nice and firm!)
Full Tapered Shadow Brush-use this for all over eye color, lower eye lid contour/liner
Smudge Brush-use this for eye color, liner or to smudge shadows
But remember when it comes to brushes there are no rules! I've used eye brushes to blend out my under eye concealer or setting powder. And the Contour Blush Brush in this set has been used to spread my favorite highlighters on to the top of my cheeks in my daily attempt to be J.Lo. I have a serious highlighter problem. There is no support group either so the madness just rages on.
When it comes to makeup brushes I have three strict requirements. It's really simple. The brushes must be easy to clean, not shed excessively, and be soft. The Flawless Five is a match on all three counts!
There is also a handy zippered brush bag for this set. Nice for traveling. Love it!
Look for the Flawless Five on QVC. The red handles alone make this something to consider.
*press sample