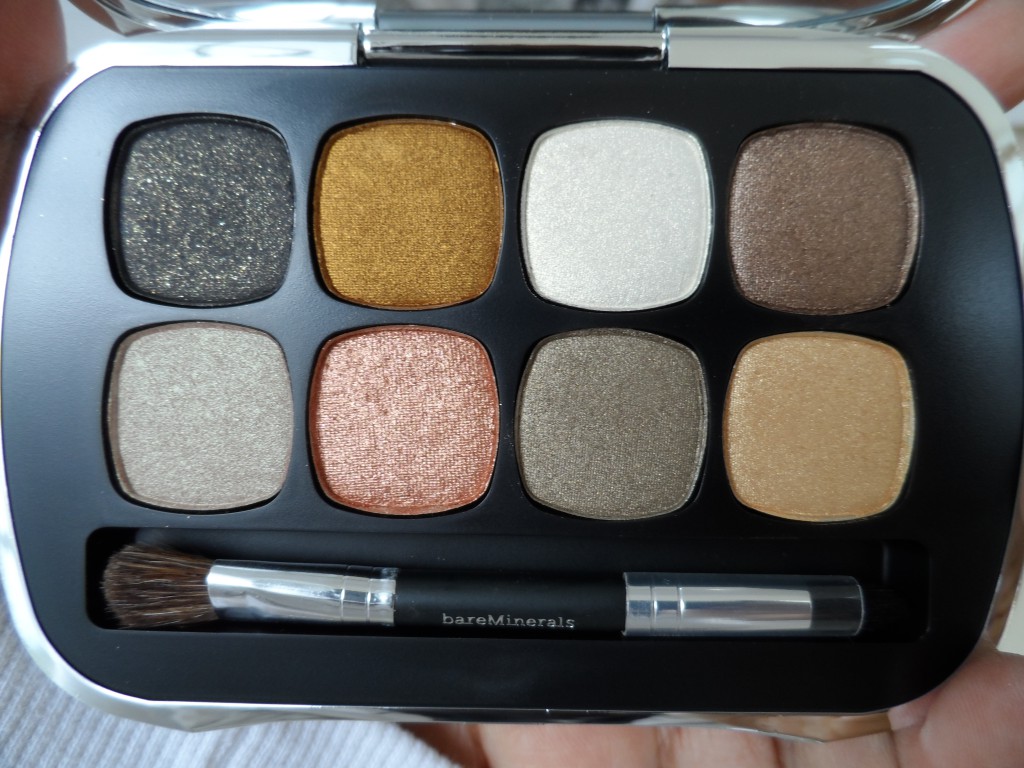 Bare Minerals The Star Treatment 8.0 Palette ($40)
Another day-another amazing 8.0! Yesterday I showed you The Finer Things a new palette recently released from BE. Today it's time for the show stopper. The Star Treatment is a pretty set of shades that is perfect for going out or a great way to make warm/neutral eye looks interesting instead of blah. I know the nude palettes out there are all really popular but nude doesn't have to be boring. Some nude looks are muddy or too shimmery (disco ball eyes are a NO-NO people) this palette can help you achieve just the right balance.
If you don't have any Ready shadows the colors are super pigmented, blend easily, and you need very little product to do your eye looks. Here are some swatches (without primer) so you can see how beautiful the colors in this palette are. Ok I'm lying here are a LOT of swatches.
VIP, Connoisseur, Carte Blanche, and Ritzy
Kudos, Bragging Rights, Elitist, and Extravagance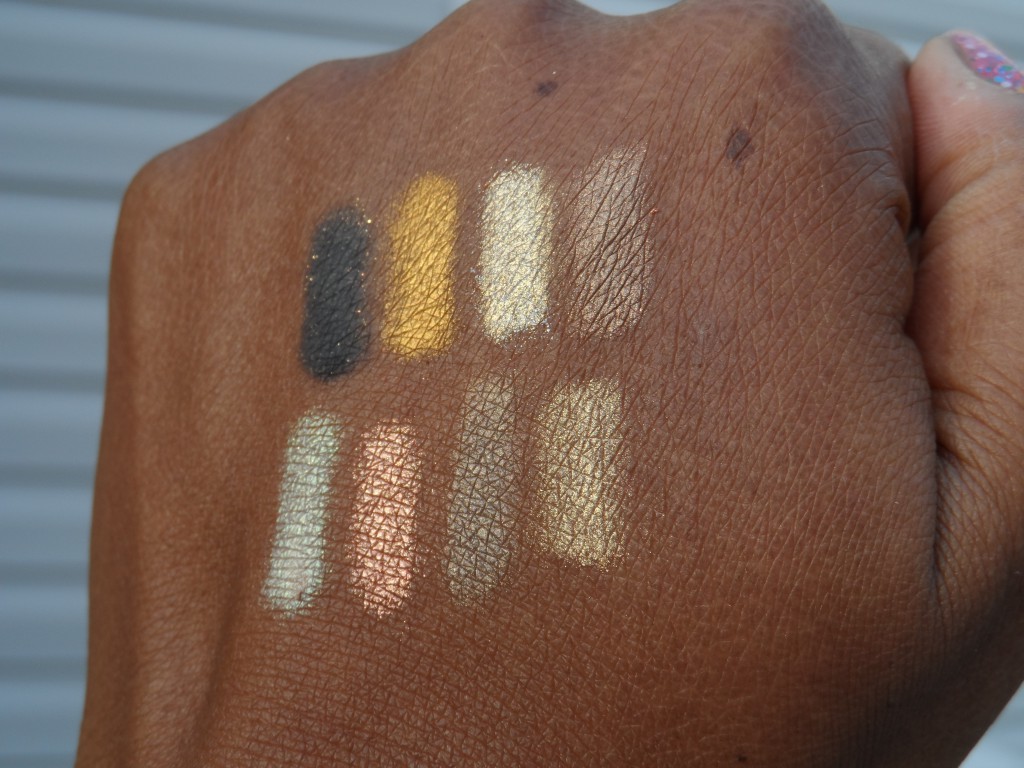 Had enough? Sometimes I get swatch happy and I'm sorry but I get excited and start snapping away. If you made me pick my favorite shades they would be Connoisseur (glowy gold copper) and Ritzy (shimmery cocoa) because I love how they look against my skin. Connoisseur practically glows its so vibrant. I don't have another shade like it in my stash. This palette is a great fit if you are looking for something you can use every day but isn't boring.
This palette is available at Ulta, Sephora, Nordstrom, QVC, and on the Bare Escentuals website. Check it out! There is a good reason it's available everywhere. Because its GOOD and you NEED it. Ha!