During Spring/Summer I go gold. I hate it when people go overboard though. In reality I don't cross the line but in the past I've come darn close. I say this because Becca's Skin Perfector in Topaz has been doing a great job in the last few weeks of protecting the public against what I like to call…the OG effect. If you've seen the cult classic "I'm Gonna Get You Sucka" you know that OG stands for Over Gold. If you haven't seen that movie just think of Mr. T and add 300+ more gold chains. You get the idea right?
There is some pretty golden bronze goodness in this bottle but the thing I like most is no matter what it wasn't too much on my skin. Topaz always managed to look gorgeous and glowy on me! This Skin Perfector is a light weight water based moisturizer with SPF. Topaz is 1.7 oz's and the pump bottle is so easy to use. At $41 this isn't the most inexpensive liquid highlighter on the market but it's my favorite. The thing that stands out to me is the smooth texture of the product. It doesn't look too shimmery and the color is just gorgeous on the skin. In regular light it looks great but in the sun it looks amazing!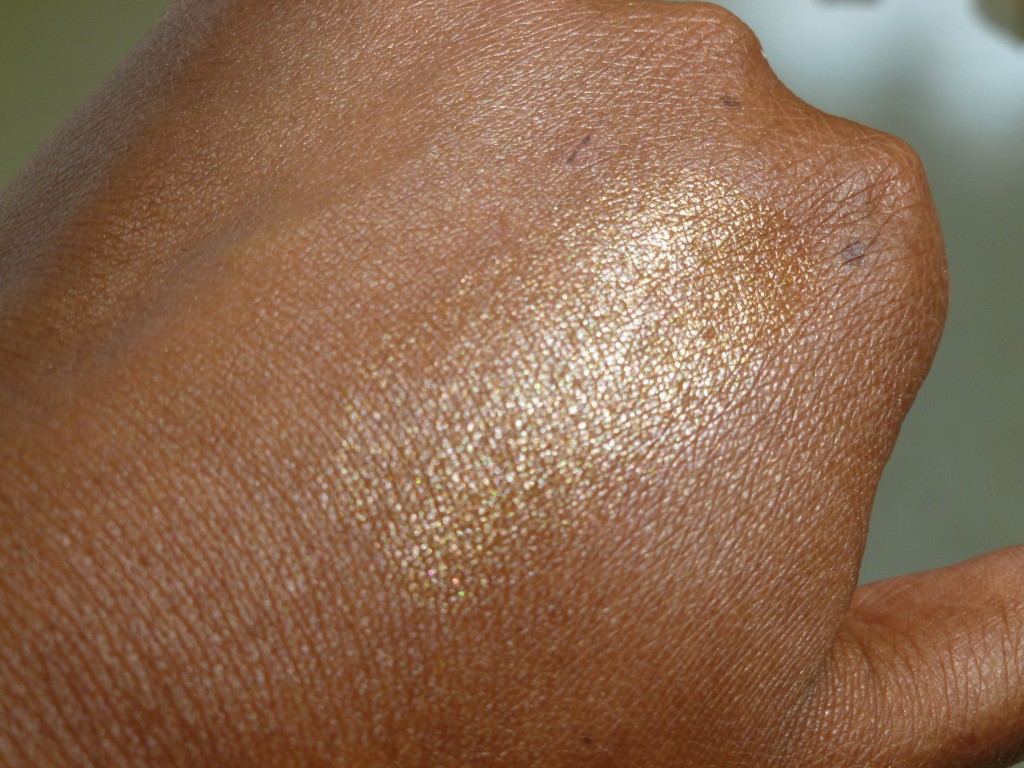 A little of this Perfector goes a long way. I just need a tiny bit (less than a full pump) for both cheeks. I find that tapping this into my skin works best for me. I used a stipling brush also and it worked but I think it sucked up more product than anything else. I have an oily t-zone but normal/dry cheeks so this is a good fit for me. I think that because of the light texture Topaz won't be an issue for most skin types.
I know some of you are thinking about the differences between Topaz and Nars Illuminators. I found the texture to be better with Becca and even though I like my Nars Illuminators (Laguna & Super Orgasm) the larger unpredictable glitter flecks bother me. There aren't many of them but it seems like every time I use my Illuminators I have to check in natural light for large glitter flakes that look strange if left unchecked. I like a smooth formula…what can I say I'm spoiled!
There are a few other shades available. They are Pearl, Bronze, and Gold. Would it surprise you if I said that I want them all? I'm sure it wouldn't! Check out Becca's online store if you don't have the products available at a counter nearby.
*press sample
Rated A