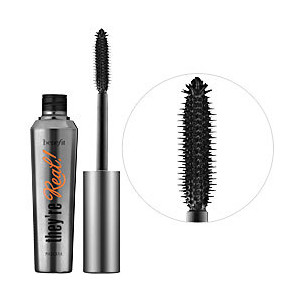 I've been hearing so much about this new mascara from Benefit. I have some mascaras I need to try out in the next few weeks already so it might be a while till I get to this one. I am so looking forward to getting my hands on the brush. I'm all about mascara brushes! It's supposed to bring out lashes that you didn't know that you had. I hope this is true!
The reviews so far on sephora.com look good for this mascara. It's $22 so I'm hoping its worth all that loot!
Let me know if you've tried this!