Watt's Up!
This product is proof that surprising things come in pretty packages. I was a little worried about trying this. It just didn't look like something that would work for me. It says on the back that it works for all complexions. I was very skeptical. I mean how many products really do work for all skin tones? And its a cream product…I was thinking this is going to be a disaster.
I was so wrong….so very wrong.
glide on stick side (left)/soft glow blender (right)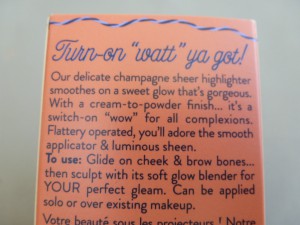 After following the directions and using the easy glide on stick I had slight white stripes on my upper cheeks. But when I used the soft glow blender to blend…well thats when the magic happened! Holy hell I GLIMMERED!! Not in a crazy way but in a beautiful chiseled cheeks way. Blending is the key with this. I would recommend applying by tapping the product on your cheeks or brow bone with your finger if you want a softer result or payoff.
I can't tell you how much fun using this is! It's really hard to capture in pictures but here is my best effort. The sparkles really drive my camera crazy and make it hard to focus. I have applied Watt's Up to the center of my hand. Check out the GLIMMER!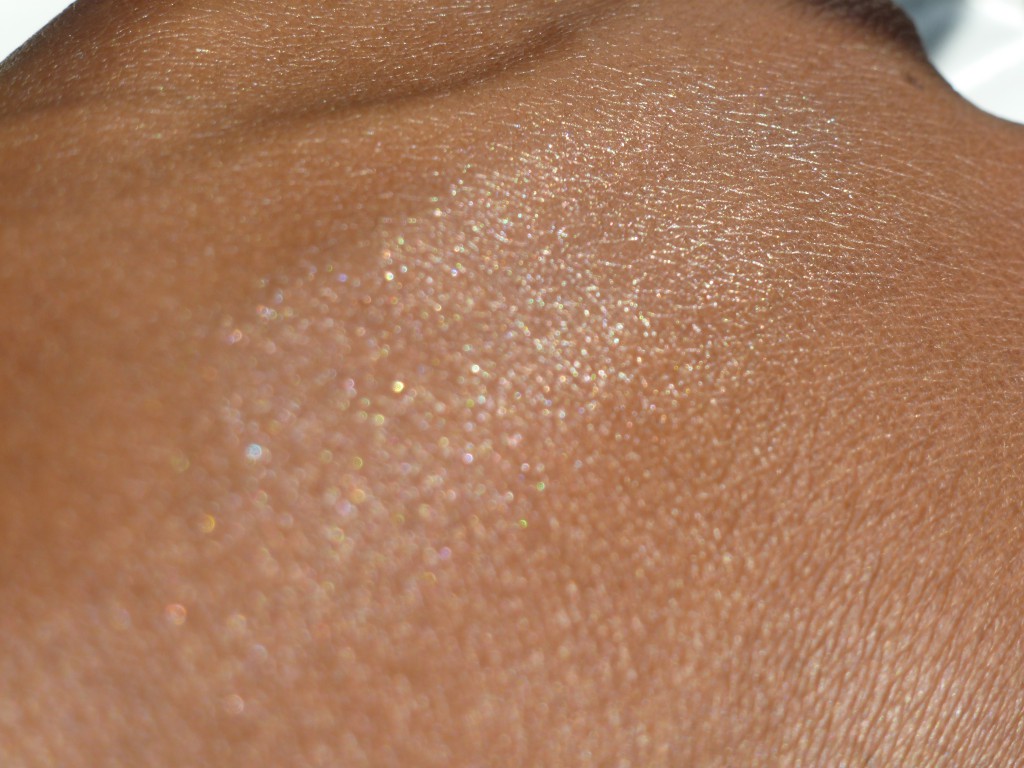 I love using this on my upper check area. The cream to powder finish is just amazing. I apply this after all my other makeup. Even after I powder to set my makeup. I don't want to waste the sparkles! This pretty highlighter retails for $30 and I suggest you check it out. I am very impressed.
*This product was provided for review by Benefit PR.