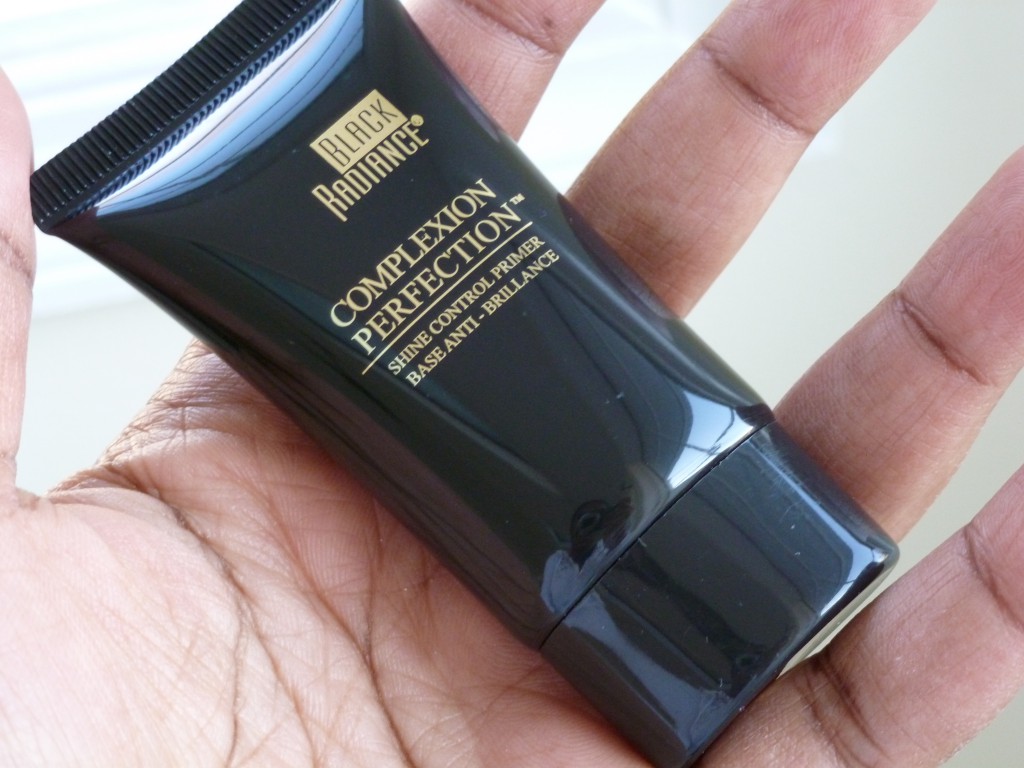 Since I have combination skin I'm always on the lookout for something to stop the oiliness I get in my t-zone after a few hours. I've used quite a few things that I like from Sephora and at the department store but this is from the drugstore at a decent price so I am thrilled! This .84 fl oz. product from Black Radiance is just what I need to make that "oh my god is my face an oil slick" feeling go away.
This is a light textured formula. It doesn't feel heavy at all and you don't need much. I use this on my t-zone before applying foundation. One thing that I think is also nice is that after using this it doesn't leave behind a white cast or strange stiffness to my skin. Sometimes products leave you looking a little ghost like when you are my skin tone after you apply them. No issues with that here. Which means you can use this product without makeup! I've used this on my oily t-zone on days I go without makeup over my usual facial moisturizer. It doesn't make my skin look strange at all.
Here are the directions on the back of the tube.
I really recommend that you try this product out on your next visit to the drugstore if you are looking for something to help stop excess oil. Nothing makes me madder than taking the time to apply makeup and seeing it fade and get discolored because of an oil attack. This is at the drugstore for about $6 so give it a try!
Rated A
*press sample