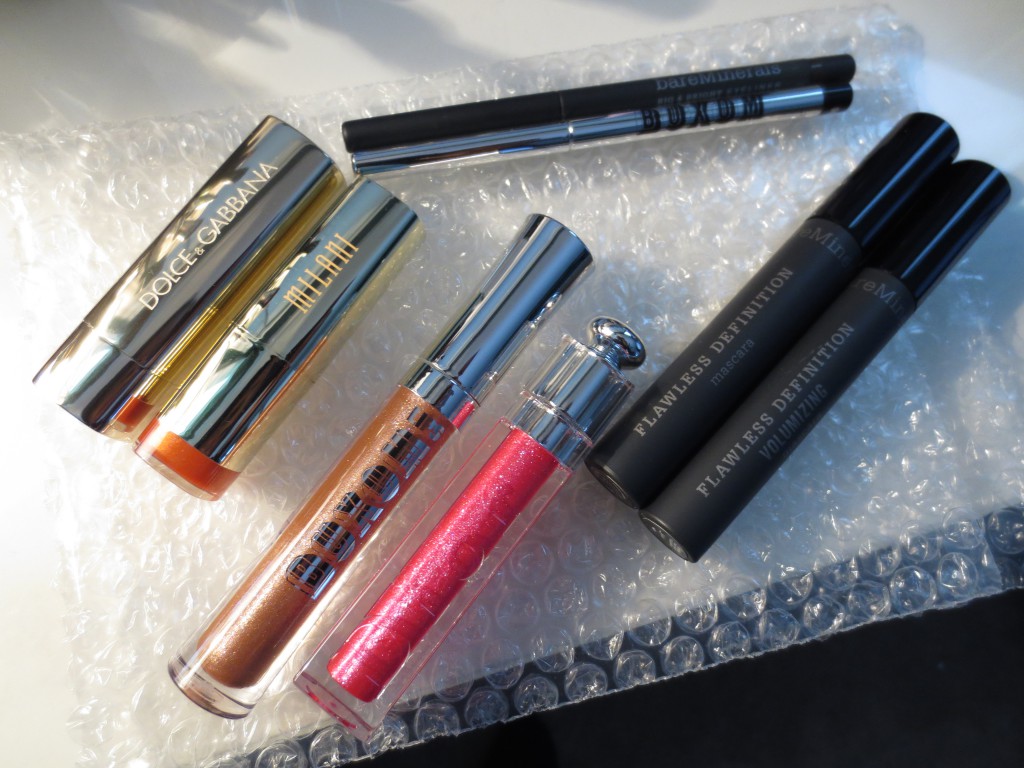 Little Luxury Bag
Who doesn't like a little luxury mixed in with everyday staples? A little Dolce & Gabbana and Dior never hurt right? This little baggy will make any edgy makeup lover happy! Just imagine going out for the evening with D&G Violet lipstick (bright pinky-purple) with a little Dior Addict gloss in Outrageous Fuchsia on top! Your going to look like a BADASS.
One lucky winner will enjoy:
-Bare Minerals Black Gold Big & Bright Eyeliner
-Buxom Onyx Eyeliner
-Bare Minerals Flawless Definition Volumizing Mascara, Black
-Bare Minerals Flawless Definition Mascara, Black
-Buxom Big & Healthy Diamond Lip Polish, Sarina
-Dior Addict Ultra Gloss, Outrageous Fuchsia #686
-Dolce & Gabbana Shine Lipstick, Violet #100
-Milani Color Statement Lipstick, Orange-gina #03
Use the Rafflecopter tool below to enter. International entries are welcome. Good luck everyone!