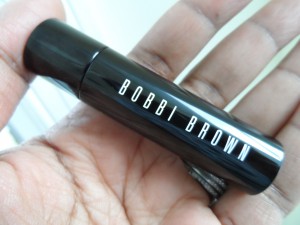 Bobbi Brown Heart Creamy Matte Lipstick, .12 oz/$24
You know I'm a little crazy about red lipstick. If you don't know check out my Red Lipstick Posts-A Lot of Them! And then there is the fact that I'm crazy about matte shadows and of course matte lipstick. Put them together and this BB lipstick was a must try for me! Wanna see?
Here she is…Heart!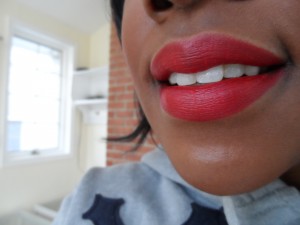 So she's beautiful. I love her. She's matte and goes on smooth as butter. BUT…she's not the most moisturizing matte lipstick I've ever had. I think that YSL's Rouge Pur Couture Rouge Rock and Chanel's La Fascinante #38 are much smoother matte reds and more comfortable to wear but they are at a $10+ higher price point so here's my recommendation…put on balm beforehand! There you go. The color is amazing and you will catch everyones attention with this one. It's gorgeous. Get it y'all!
Balm takes away the slight sinking into my lip lines after a few hours. You can see that happening in the pictures. I took these shots about three hours after application without balm. Bobbi Brown's Heart needs rare touch ups. I can get by on four hours without needing a touch up. This is why I love matte lipsticks. They outlast so many glossy lipstick finishes on me. I can drink and eat without worrying too much.
Check this one out. I picked it up at Nordstrom, it's available online as well!