Gizmodo gave photographers the challenge of combining day and night into a single shot. To capture this transition, participants took at least one photo during the day and at least one at night at the exact same spot. Then they could use software to merge the images to create one photo.
There are several cool pictures these are my favorites!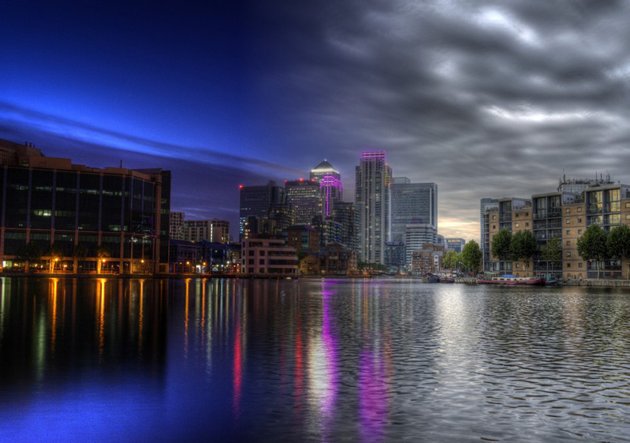 Seen here is Canary Wharf in London. (Photo: Navinder Singh Dhaliwal / Gizmodo.com)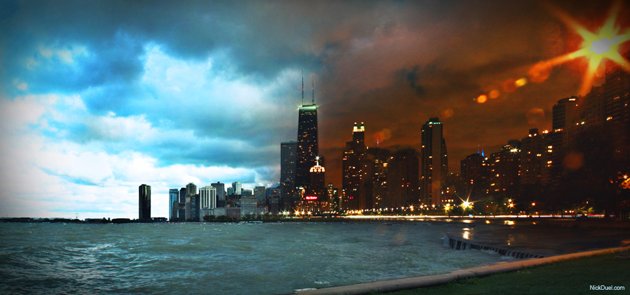 Chicago in a whole new light…and night! (Photo: Nick Duel / Gizmodo.com)
Here, Church Street Station in Orlando gets the day to night treatment.
(Photo: Francis Armetta / Gizmodo.com)
This image combines daytime and sunset. (Photo: Wai-ling Quist / Gizmodo.com)