I bet you thought I wasn't going to mention anything about the Oscars. Well I wasn't but some of the outfits were too interesting not to give a little commentary on. Love awards shows or hate them the outfits and makeup really are interesting. Personally I don't watch the awards but I love to see what everyone is wearing! Here are some ladies that stood out to me.
Feel free to let me know your favorites or huge fails!
Gwyneth Paltrow- She's in Tom Ford and I am so not mad at her. This is a kind of different look but I admire anyone who can pull off a cape. It was smart to keep her makeup looking simple/pretty and following that with uncomplicated hair I think she really looks like a bada$$ superhero in this. I like different, it's better than boring!
Cameron Diaz- I love the hair and that's about the size of it for me. She looks beautiful and the dress is nice but the HAIR IS THE THING.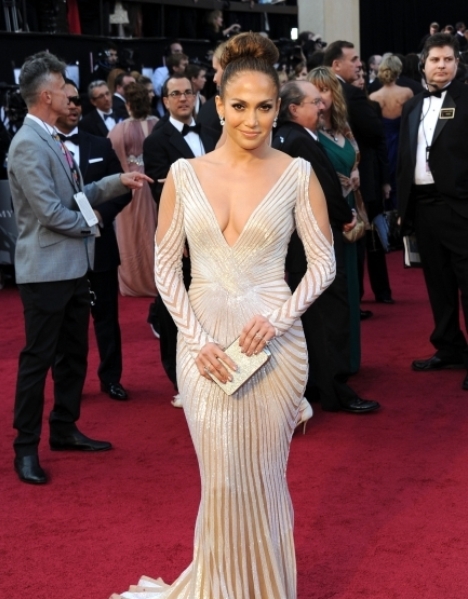 Jennifer Lopez- This wasn't my favorite. I don't like the arm cutouts and I don't think this flatters her curves at all. I do love her hair and makeup. I always think she glows!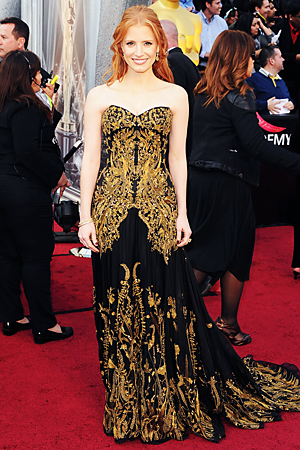 Jessica Chastain- One of my favorites! This is a great example of someone wearing the dress and not letting the dress outshine or wear them.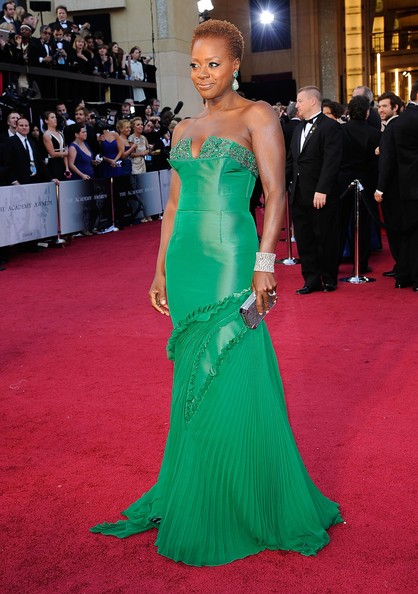 Viola Davis- Another favorite! I love how she went natural (hair wise) and here is a woman who isn't afraid to play peekaboo with her girls…ha!
Michelle Williams- I love the color but the back paneling on the dress was strange to me. She doesn't ever over accessorize like some do and nobody does short hair better than her!
Natalie Portman- Love the dress but I don't get the necklace or her hair. Both make her look dated.
Octavia Spencer- She looks like a goddess in this! I loved this dress because it shows off her shape and its shiny in a good way.
Maria Menounos- One of my favorites of the night. She isn't even an actress but Maria looked amazing! Hopefully she'll do well on Dancing With The Stars.
Angelina Jolie- Personally I don't know why people are hating on this pose. I like to believe in my head that this is how Angelina stands on the front doorstep when Brad gets home to tell him he better come inside to take out the trash….in my head that's how she rolls. BAM! With all those kids she runs a tight ship and she ain't takin no lip!