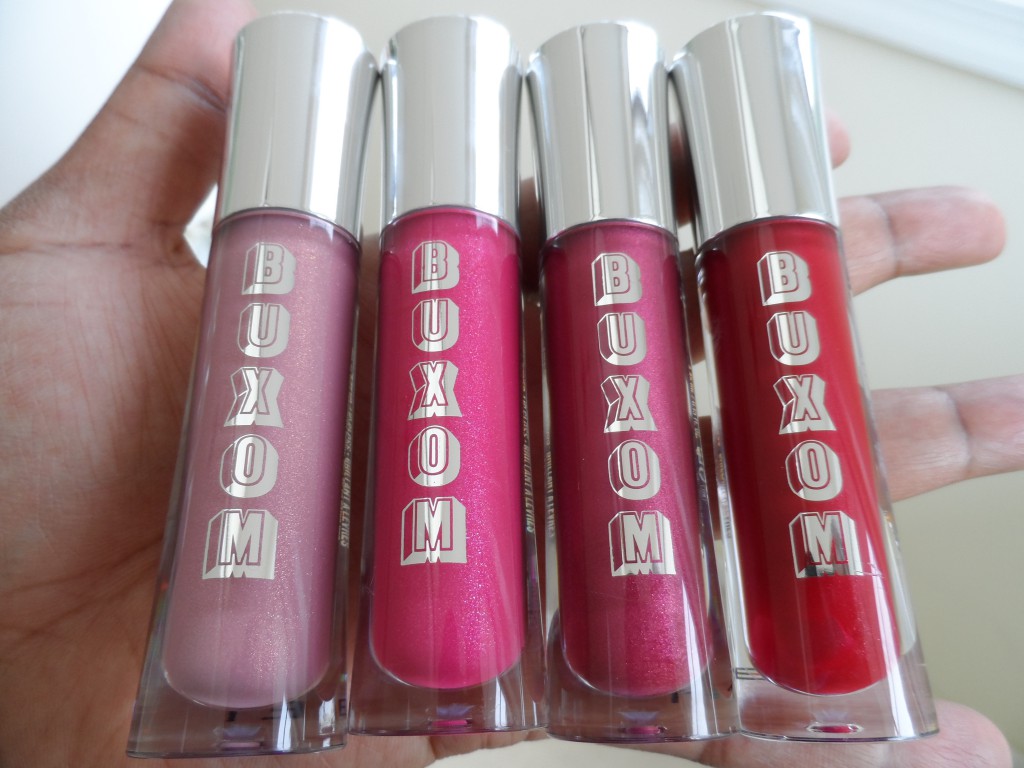 Mwah, Hey Baby, Sha-Bang, and Hot Mama Full-Bodied Lip Gloss ($19/.15 fl oz's.)
I love lip gloss. I like my gloss to be moisturizing and full of color. Full-Bodied is a great name for Buxom's latest because they are more complex and have more coverage than your average lip gloss. All the shades have got a cushiony feel to them which I love. They are nice and thick but in a good way. Touching up is a pleasure too. I'm reapplying every four hours or so.
There are ten pretty colors available and I'd love to show you four of them!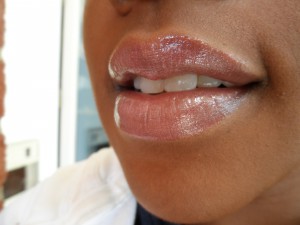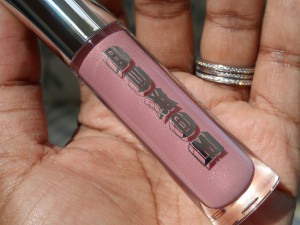 Mwah Lip Gloss (shimmering lilac)
Hey Baby Lip Gloss (shimmering fuchsia)
Sha-bang Lip Gloss (iridescent plum pink)
Hot Mama Lip Gloss (scarlet)
I think Hey Baby and Sha-Bang are my favorites. What can I say, I love pink! I think Hot Mama is a great alternative to red lipstick for me because it's a nice deep red but I won't have to "babysit" the color all night if I go out like most red lipsticks. I hate feeling like I have lipstick on my teeth or having to touch up a lot. Mwah really surprised me. I like it a lot because it looks really amazing against my skin. Such a great fit that I wouldn't have figured looked so pretty.
These come with a nice doe foot applicator.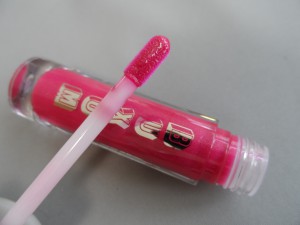 Hey Baby Lip Gloss w/applicator
Check these out at Sephora. With ten different colors available there is going to be a shade you'll want to add to your stash.
Some details from sephora.com on these glosses including the fact that they don't tingle:
What it is:
An ultra-hydrating, volumizing lip gloss with a smooth, soft-cushion sensation.
What it does:
This dual moisturizing and plumping formula is powered by time-released, encapsulated hyaluronic spheres, which promote constant hydration and fullness. Vitamin E and jojoba oil saturate lips, leaving them voluptuously curvaceous, intensely hydrated, and drenched in high shine so you'll always want to pucker up.
What it is formulated WITHOUT:
- Parabens
- Sulfates
- Synthetic Fragrances
- Phthalates
- GMOs
- Triclosan
What else you need to know:
This gloss is perfect for those who prefer the Buxom plumping technology without the tingle.

*press samples