I really love these lipsticks from Buxom. They feel so nice on the lips and the colors available are great. I got Exhibitionist a while ago but realized that I never put a post up on it. Well if you love bright fuchsias you have to consider this one!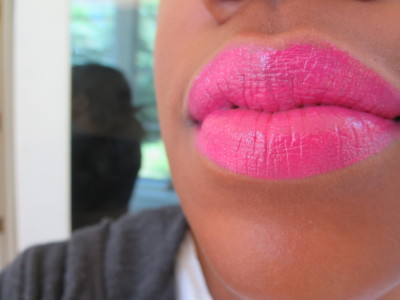 From the Sephora website:
What it is:
A daringly vivid, full-coverage lip color with a gentle plumping effect and seductive satin finish. 
What it does:
This smooth, creamy, ultrahydrating lipstick offers a major plumping effect without the tingle. Encapsulated hyaluronic spheres help to promote hydration and fullness, while shea butter, coconut oil, chamomile flower wax, and vitamins C and E help moisturize, soothe, and protect lips.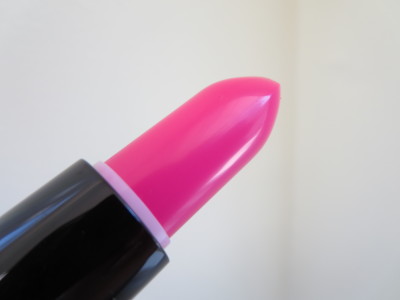 This one is so darn pretty. Check out Provocateur, Menace, and Rogue. They are all great Full Bodied lipstick shades from Buxom that I have and love also. These last several hours (4-5 hrs) without touch ups and the lipstick formula is so light. I love the shine! Please excuse the top of my upper lip. I did a horrible job of applying the lipstick to my top lip. Don't know what happened there…oh well still looks pretty I hope. These lipsticks are $21 at Sephora so put one on your list for the next time they have a sale!
I have one more to show you and it's purple!