Buxom Full On Lip Cream Mai Tai, $19 at Sephora
I love Buxom glosses. I have a few of them and they are full of tingly goodness! Three new shades came out recently and I'm going to show them all to you! First up is Mai Tai. It's a pretty coral shade that is right on track with what I like to wear daily when I'm not wearing my crazy brights! Coral just makes me look fresh and younger so who doesn't love that?
These glosses make your lips look full and lovely. Sometimes people are surprised that I like plumping lip glosses. Well honestly these are the only ones that I really like. I don't need pluming but with the right formula I like it. The plumping as a result of the tingle in these Buxom glosses feels good. I've tried glosses before that have had a painful tingle to them. Earlier this week I tried a new brand and my lips felt like they were on FIRE. Usually I say fire a lot and it's a good thing. Well this wasn't. I got through an hour and had to take the stuff OFF.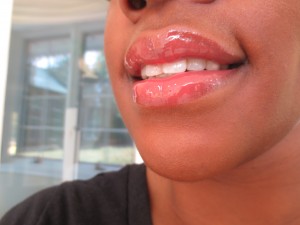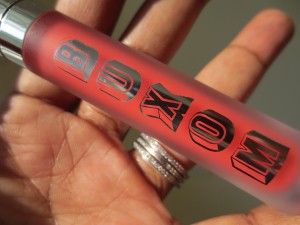 From Sephora's website:
What it is:
A creamy, pout-perfecting gloss for voluptuous lips.
What it does:
Tingle, plump, and shine your smile to super-sexy proportions. No shimmer, no glimmer—this creamy lip gloss delivers velvety-smooth color with intoxicating shine. The hyaluronic filling spheres infuse lips with moisture for creamy soft perfection and the look of a full, extra-kissable pout. Vitamins A and E help keep the skin supple, yet protected, and the fun tingling sensation reminds you the gloss is hard at work.
What it is formulated WITHOUT:
- Parabens
- Sulfates
- Phthalates
- GMOs
- Triclosan
I'll show you the other two shades that I have soon. Have you tried one of these Full On Lip Cream's from Buxom yet? There are so many great colors. I've featured Cherry Flip, Pink Lady, and Purple Haze. I love them all!