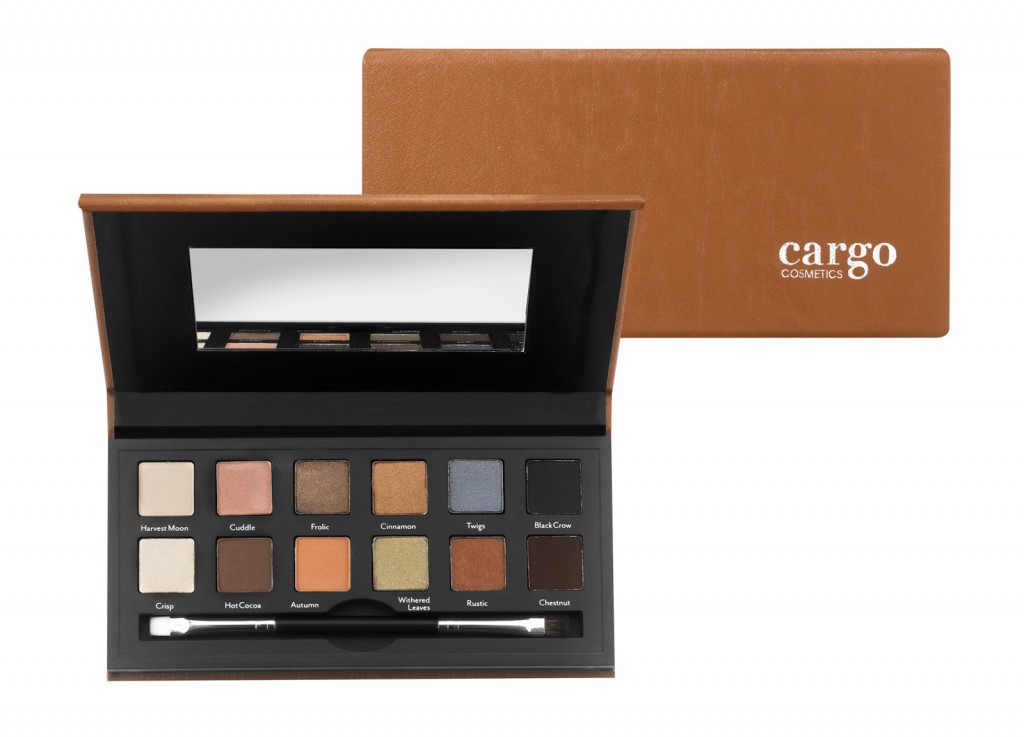 Cargo Vintage Escape Eye Palette, $39 at Kohl's
Harvest Moon, Cuddle, Frolic, Cinnamon, Twigs, and Black Crow
Crisp, Hot Cocoa, Autumn, Withered Leaves, Rustic, and Chestnut
After taking a look at all those swatches you might decide you need a little Vintage Escape in your life! I got this palette at Kohl's and showed it in a recent YouTube video and several folks asked for swatches. Here they are and I must say this is another perfect Fall palette. I love the texture of the shadows and while there are a few colors I don't absolutely love (Crisp and Withered Leaves) there is a lot to like here! I really enjoy using the matte shades. There are five in the palette.
I love my matte shadows and I will take them where I can get them. The ones in this palette passed my testing really well. I don't think I have seen many palettes with both a black and deep brown matte in them. I think that's genius. Either shade will work perfectly to smoke up any look depending on the other colors you are using from this palette. I loved popping either shade in the crease!
I'm not crazy about the price of this palette but how many times you can use it over time makes it worth the bang for your buck!
I heard this was available at Ulta for half price during a sale a while ago. I wish I had picked it up then, getting this for $20 would have been great. I do love that you can use Kohl's cash on things like this in store though. I'm not sure if this is going to be a product that is available all the time or if it's going to have a limited run. Consider it if you want a great Fall palette with a nice mix of matte's and shimmery shadows.