I am serious about eyeliner. I rarely leave home without it. I like pencil liners, gel, and liquid. I've had a bad history with liquid pen type liners. Usually they are unreliable and I give up on them. I picked this up a while ago and hoped that it would be different. I checked out the tip of the liner and I was excited, this looked like a "pen" I could work with!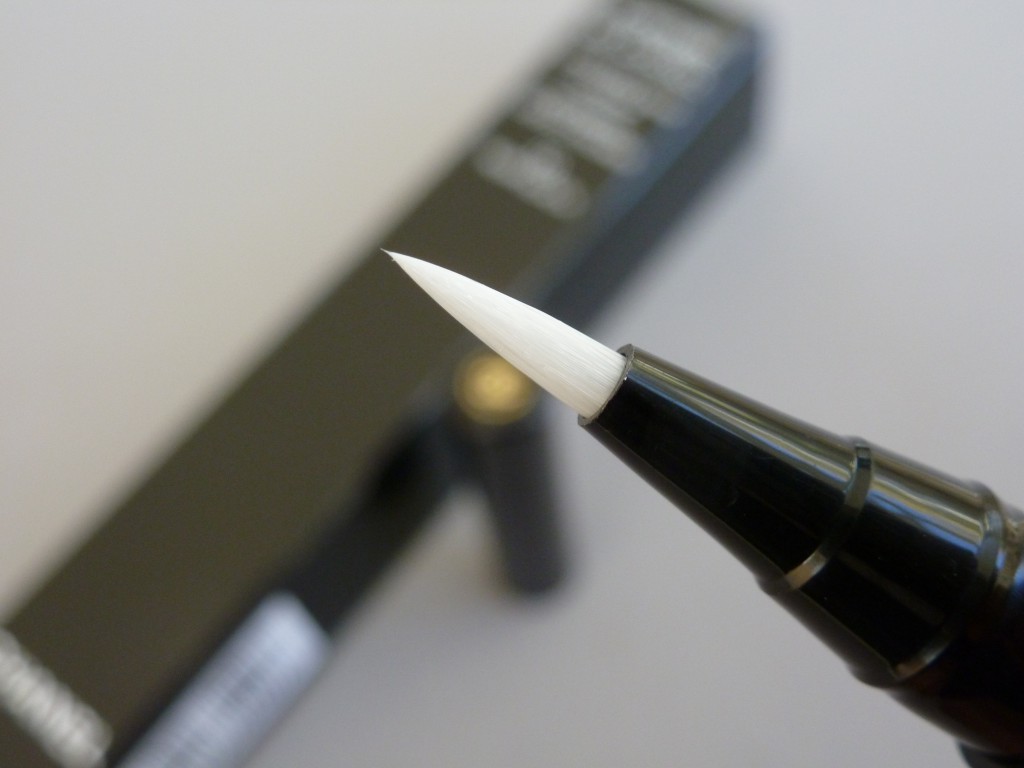 Once you remove the priming ring and click the top and bottom of the pen together…you twist the flow control around a few times and the eyeliner flows out of the top. I was a little worried about how much would come out but you learn quickly that just a few clicks will do. What comes out is a nice flow of deep black liner. You can make a thin or thick line depending on how you position the tip.
The eyeliner formula itself is good. It wears well throughout the day. The deep black color is just the right shade and it dries fast enough not to create a mess around my eyes. I was worried about dripping or the color running but that wasn't an issue. In fact once the product dries it has the staying power of a waterproof product. It doesn't move at all.
There is a learning curve with this. As long as you remember before each use to shake the pen (it sounds like the Lancome Artliner when you shake it) and twist that flow control 2-3 times on average your all set. After a while I could look at the tip and tell if I needed a few more clicks to finish my eye.
I really like Chanel's version of a liquid liner pen. It's $34 and available in black and brown so I'm happy!
Rated B+