I'm beyond excited about this one. I can't even wait till my order comes in tomorrow to tell you about it.
There is a pretty collection exclusive (for a month or so) to the Las Vegas Chanel Boutique in the Bellagio Hotel. I was lucky enough to visit the beautiful Giselle at the Boutique on my last trip out to Las Vegas. I talked with her by phone about some collections months before but I have to tell you I was so glad to meet her in person. You can tell when a person loves makeup. My favorite people are the ones whose eyes light up with GLEE when they talk about makeup. Giselle is one of those and I'm so happy to have connected with her. She let me know earlier this week that she had something special available. I'm just gonna let the picture (courtesy of Chanel) do the talking for me.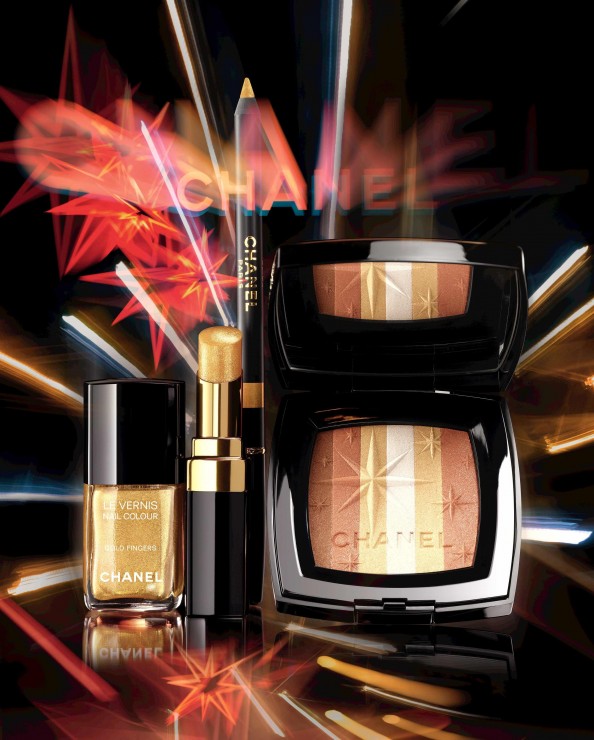 I ordered the Lucky Strikes Palette and Gold Fingers Nail Polish. I already regret not getting the Brilliant Rouge Coco Shine. The Vegas Gold lip liner tempted me as well. If you love gold this is gonna be something you lust for. I hope to see it on my doorstep tomorrow, latest Friday. I'll put up pictures immediately. I'm counting the minutes till everything gets here!