I tried out these two Chanel Holiday colors and I thought I'd show them to you. Here are some pictures and quick reviews of both items.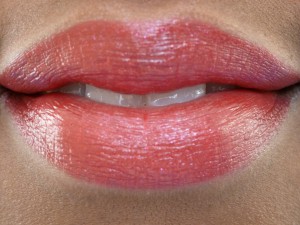 Famous lipstick was a bit of a surprise. I love reds and Chanel makes my favorite ones. This lipstick is way more sparkly than I thought it was going to be. It sparkles A LOT. I tried to capture a little of it in the pictures of the lipstick tube above but as soon as you put this on the first time you notice it. To be honest I never thought I'd say this but it's a bit too much sparkle for me. Can you believe it? I also think it is the reason that this Rouge Allure is a little more drying on my lips than other colors I've had. The sparkle isn't gritty thank goodness, it's just not something I prefer. It's a dazzling red already so the fuchsia/purple-ish glitter takes it all over the top for me.
Rated B-
This is a super thick consistency gloss. Triomphal caught my eye immediately because it's so infused with glitter yet the base is a nice deep red. I was really curious how that all would work out. It works for me! I really love this. It's such a thick formula that like almost all red lipsticks and glosses you need a mirror. But the time you put into it is worth it! I love the end result so the intense concentration and makeup wipe I had on hand to fix mistakes was worth it. And because its such a thick gloss it moisturizes my lips well. I took a low light picture (to the right above) so you can see some of the sparkle in this gloss a little better. This is a home run!
Rated A
Some hand swatches of Famous Lipstick (left) and Triomphal Gloss. The crazy shimmer in Famous lipstick sends my camera into the crazy zone when you add light to the mix as you can see on the right.