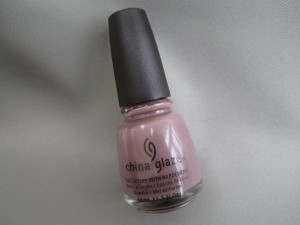 I finally got around to checking out China Glaze's Anchors Away collection. There are twelve beautiful colors in the collection. I picked up two. I thought I'd show you my favorite one today, Below Deck.
This is a beautiful taupe/purple color that I just love. It's a nice everyday color unlike the crazy colors I've been wearing recently! I used two coats and my usual top coat and after wearing this for three days no chips at all. I love China Glaze polish.
Rated A
Disclosure: I purchased this item myself!