I love Fall nail polish. Ok I love all nail polish. I think the colors that come out in Fall collections are more unique and vampy. I love it. Here are six colors from the On Safari collection. I'll start with two favorites one unique and the other vampy. They are Elephant Walk and Prey Tell.
Elephant Walk (cool graphite grey w/little bit of shimmer) broke in the shipping box (Fedex boo hisss!) but since I always make lemonade out of lemons I scooped that polish up and painted my nails with it. I love a hard core-take no prisoners manicure don't you?
Elephant Walk
Prey Tell (daringly dark red) is the vampy goodness my dreams are made of. I love my deep dark reds during Fall!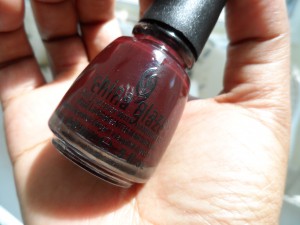 Prey Tell
Here are four other shades!
Exotic Encounters (lush green w/blue undertones) is one that I ended up liking much more on my nails than in the bottle.
Exotic Encounters
Kalahari Kiss (light sand brown) is another one that I like on my nails better than in the bottle. Reminds me of coffee and I live and breathe coffee y'all!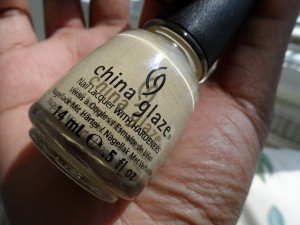 Kalahari Kiss
I'm Not Lion (glistening gold/multi-color glitter) is so pretty. I am thinking this is the first shade I'd be drawn to if I saw the collection in the store. I have a glitter addiction. This one is HOT!
I'm Not Lion
Adventure Red-Y (vivid red) is the must have (IMO) year round. I have some great reds but I love a mid-tone one that isn't too light and isn't too dark. This is it!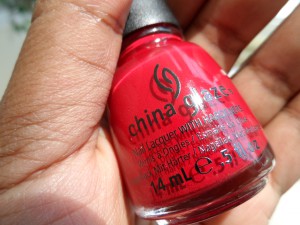 Adventure Red-Y
I think you can use one coat of all these shades except maybe I'm Not Lion. That glitter polish looks better after two coats. The others look just fine with one coat which is nice. I don't know about you but I always seem to be doing my nails and then running out of the house. For this post I used a base coat, two coats of color, and a top coat for all the pictures.
I took some fun pics of all the colors on my fingers. I will bring you Part 2 of this Fall collection soon! Check these out at Ulta or Sally's for about $7 each.
*press samples