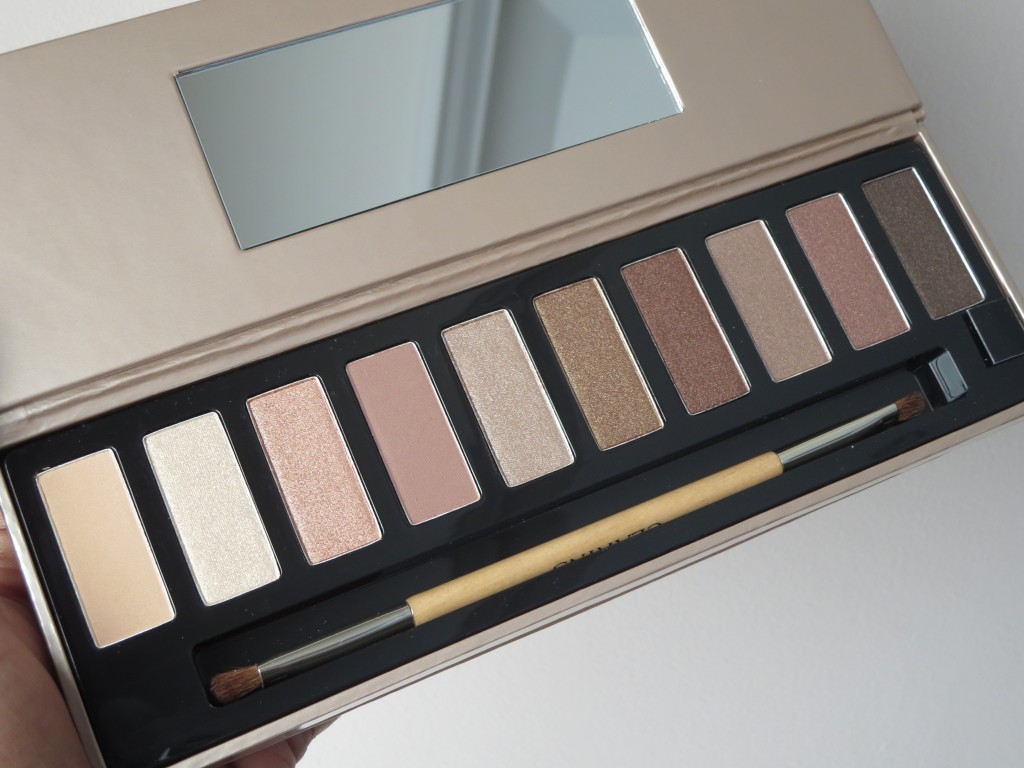 Clarins The Essentials Eyeshadow Palette, $45 at Nordstrom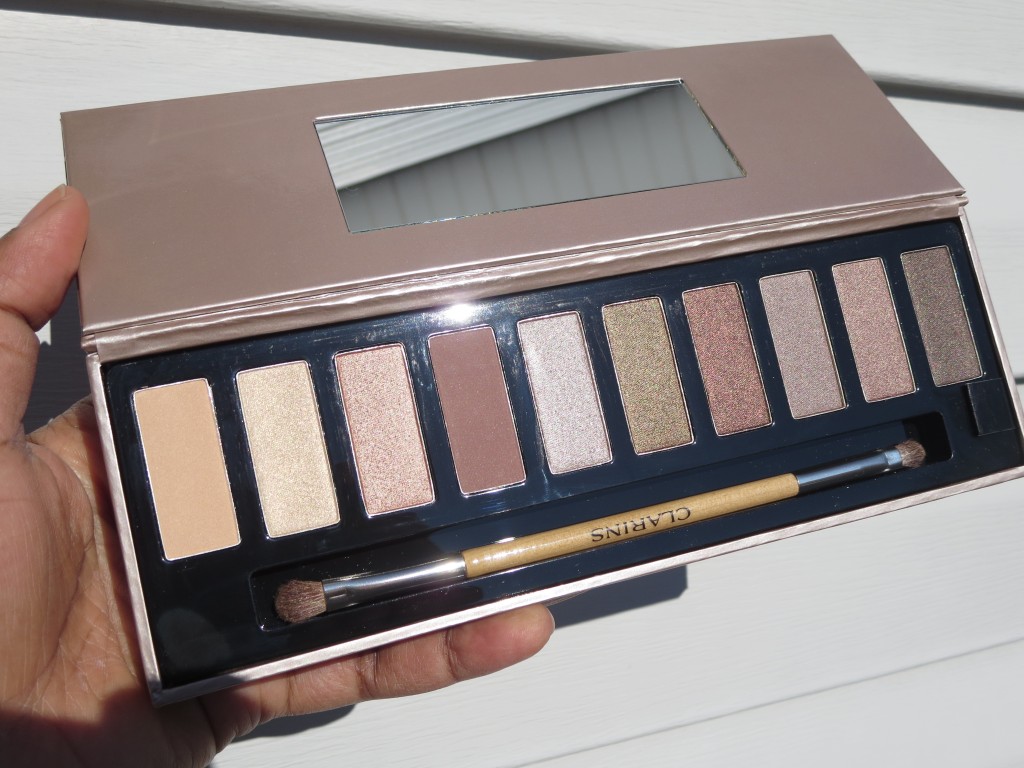 I love a nudish palette and I feel the need to review them all. This Essentials palette from Clarins has a beautiful line up of colors and two mattes that make this girl happy. Take a look at some quick swatches of the colors in this beauty!
Click on any of the pictures in this post to make them bigger.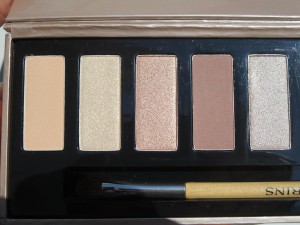 Shades 1, 2, 3, 4, and 5
Some stand outs in the first five shades of the palette are the two mattes. Who loves matte shadows-ME! Shade 1 and shade 4. Ahhh number 4 I lurve you! Mixing mattes like these with shimmers equals a beautiful eye look with some depth. Its funny to me that each shade just has a number not a name. Whatever though I just am glad that they made this! Clarins has some game, who knew?
I also love the two sided brush in the palette. It's perfect for creating a sweet smoky eye look.
Shades 6, 7, 8, 9, and 10
I love this second set of shadows. Every single shade is a winner. Shade 7 is a coppery dream and number 8 is taupe goodness. And don't sleep on 9 & 10. These are amazing shades. Lets talk pigmentation…its good. These aren't the easiest shades to swatch. I find that they blend better with brushes on the lids than swatching on my hand. Blending is easy and I always use eye primer but these stay put all day. This palette isn't going to be for everyone but I'm glad I gave it a look. I think Clarins should really consider doing a palette like this more often. Hopefully this is the start of a trend for them. I'd love to see what they come up with next!
This is limited edition so if you are interested check it out fast!
From Nordstroms website:
The Essentials eye makeup palette by Clarins features 10 ultrasoft beige, taupe and brown eyeshadow shades in a variety of finishes designed to contour and highlight eyes. The palette was created as part of Clarins' initiative to minimize environmental impact. It features carefully selected materials and reusable packaging. Clarins has also joined forced with Pur Project and has committed to planting 10,000 trees for medical or cosmetic use, which will help revive the Kuntanawa culture (Amazonia).