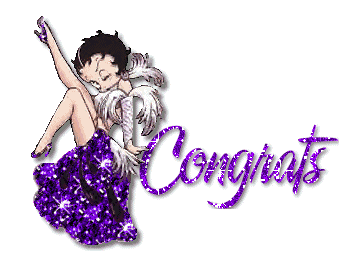 Thank you so much to everyone for entering. I can't believe it's been two short years already. Thanks so much for visiting me here, I can't tell you how much it means to me that you take a look at my stuff and give me all the support that you do!
I emailed all the winners this morning for five giveaways and I've heard back from four of them. So lets celebrate the WINNERS!
Gloria won the Lorac Sweet Temptations Gloss set, and  Lauren won a bottle of Chanel Tentation nail polish on my new VLOG channel. Pauline won the hard to get Mac Marilyn Monroe Love Goddess lipstick which is going to look fabulous on her I'm sure. And last but not least Leticia won the Little Luxury Bag.
I haven't heard from the winner of the Bare Minerals Bag giveaway yet but I hope to soon. Thanks again to everyone for entering!