Here's another one!
Yesterday I showed you Flashy a deeper purple shade but today I want to show you Pucker a pretty pink!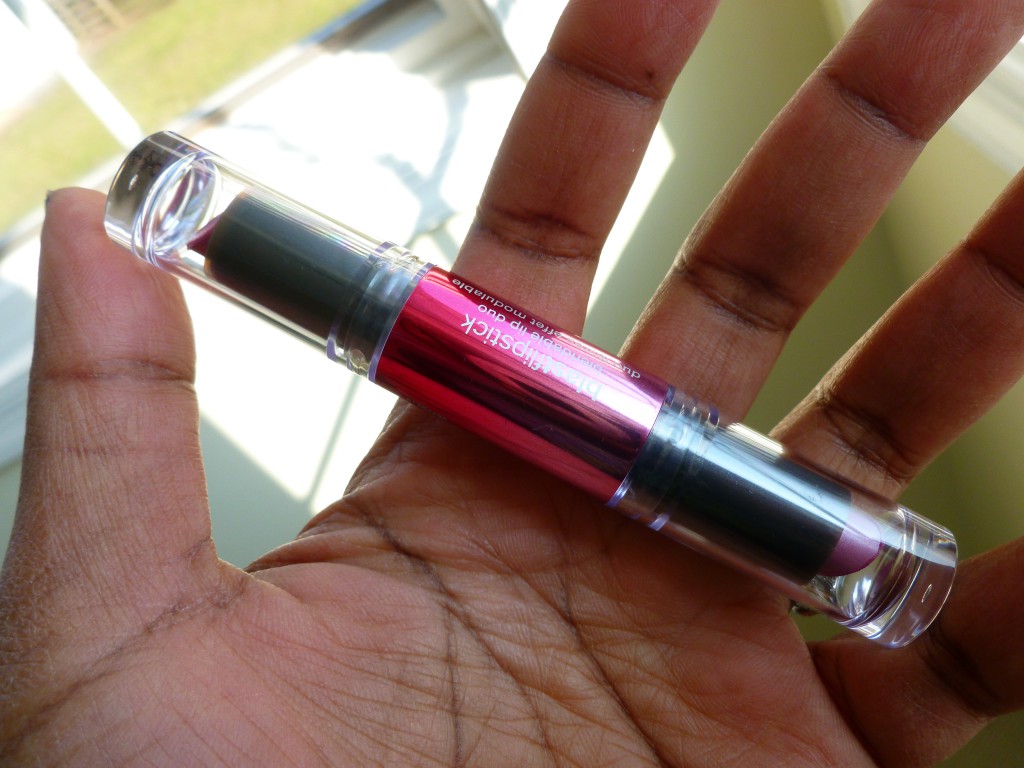 On the lips Pucker is beautiful! I used the dark pink side all over the lips and the frosty light pink color in the center of the lips.
I love this one just as much as Flashy, check out the review w/details on the formula here. I love these. I'll show you the other one that I got soon. It's orange!
Covergirl is buy one get one half off at CVS this week!