I have been checking my CVS weekly for two things I have been wanting for weeks. FINALLY they were out in displays today and boy was I excited. Here is a closer look at Wet n Wild's The Gilded Age Palette ($2.99) and Milani's Gem's ($5.49) Nail Polish!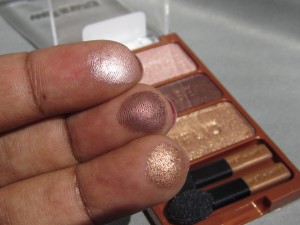 This inexpensive yet beautifully pigmented Wet n Wild palette called The Gilded Age is amazing and the PRICE! At $2.99 don't pass this palette up. I think it might be limited edition….
I've been waiting for this Milani #530 Gems nail polish to show up, this is going to definitely be used in a NOTD look soon.