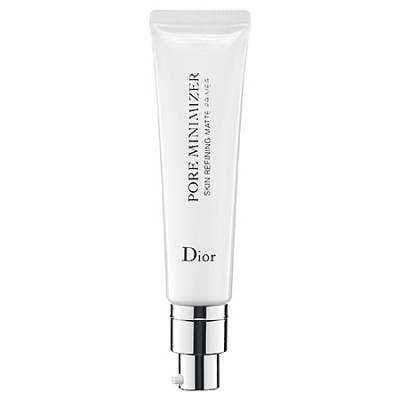 When I picked this up at the Nordstrom counter I had high hopes. I read a great rave review on the product and after using it for a while I must agree. This stuff is good!
From Sephora.com:
What it is:
An advanced primer that corrects skin imperfections. 
What it does:
This primer instantly corrects imperfections by filling, refining, and mattifying skin for a high-definition flawless complexion. The weightless, ultrafine texture visibly reduces pores, smooths skin, refines skin's texture, and optimizes foundation hold. 
What else you need to know:
In one universal shade, this product adapts to all skintones.
This product helps me when my pores are out (using Mac Mineralize blushes does that to me!) and helps me stay matte all day. I am shocked how long this keeps me matte. I am touching up once a day using this! I'm in love with it. At $42 I should be. Yes that's right it costs that much. It's a 1 oz. tube. OY! Good thing I only use it on my t-zone and a very tiny bit on my cheeks when they are acting up.
I've been able to utilize this primer with my liquid foundations as well as my favorite powder foundations. It works well under either product. I also think this is something people are going to be able to wear alone. On the tube it says you can use it for t-zone touch ups (later in the day) and I found that to be true also. I know not everyone wears foundation. This doesn't leave any color behind which is nice.
Diorskin Pore Minimizer works just fine under my Iman BB Cream as well. I kept throwing different situations & products at this stuff and it worked beautifully each time. I thought I'd be able to find its weak spot but I haven't. Well maybe that weak spot is the price. I wish it wasn't so expensive! Ugh Dior you got me again.
I highly recommend getting a sample of this to see how it works on your skin. You don't want to shell out $42 and be disappointed so sampling is a good idea on a product at this price point. I am very glad I picked this up. And I have to add that I am glad it has a pump also. I would hate to waste any of this and the pump works really well and keeps that from happening. Check this quick picture I took out!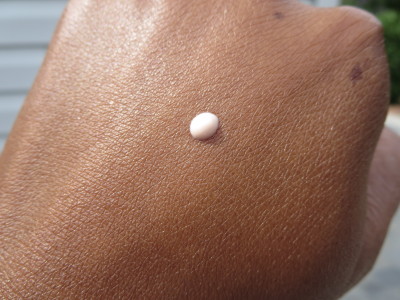 Now look at my hand after I spread the product out. You can't hardly see it!