I can't wait to try one of these creamy lip colors from Urban Decay's Fall 2011 collection. I'm crazy about moisture in my lip products so I can't wait to test these out. I started to figure out what color I wanted to try (most likely F-Bomb-I love red) and then I got this feeling that I'd seen something very similar before. I looked at my makeup stash and pulled out a Milani Lip Flash…..the Urban Decay product looks just like the Milani Lip Flashes. I got a Lip Flash ($7) a few months ago and I liked it. I can't get over how similar these two products look.
Here is a picture of the Milani Lip Flashes.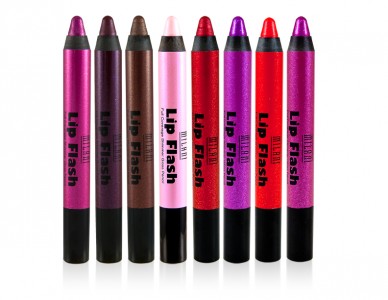 I plan to do a comparison because the Urban Decay Super Saturated High Gloss Lip Colors are $19 each! If I like the Milani Lip Flash for $7 better you guys will be the first to know. I guess good ideas get spread around regularly in the makeup world. I'm hoping that Urban Decay's version has added moisture and pigmentation. We shall see!