I'm such a purple lover that I went into meltdown mode when I saw that for this years holiday collection Dolce & Gabbana was using my favorite color for an eye duo and nail polish. I really am crazy about purple and I love purple eyeshadow. I think it looks great with brown eyes.
This Gems eye duo contains a light shimmery lavender shade and a deeper eggplant like purple. These go together so well on the eye and I had fun doing purple smoky eye looks. The consistency of D&G eyeshadows can't be beat. They blend like butter but have such great pigmentation and staying power. I really think they are triple milled, I heard that somewhere. I believe it because as soon as you put your eyeshadow brush in the pan and then touch your eyelid…you feel the difference. Here are some swatches. There is a gold shimmer in the light purple that my camera couldn't capture because it's so subtle. I love using the lighter purple in the inner corner of my eyes because of that shimmer! It makes me look more awake.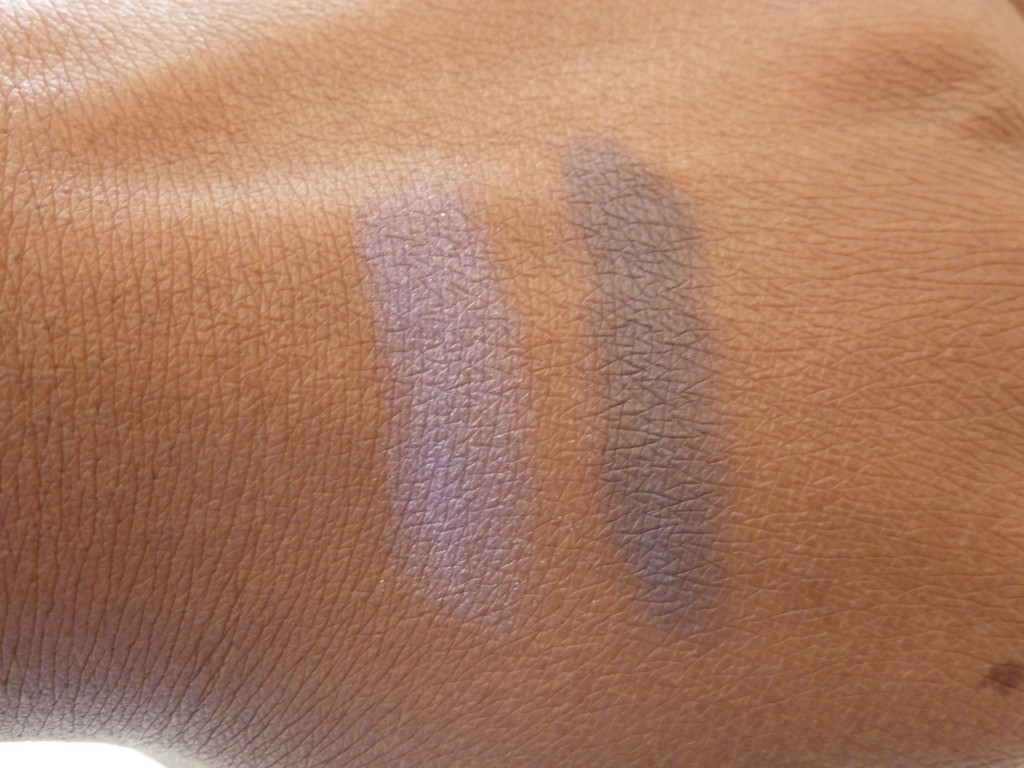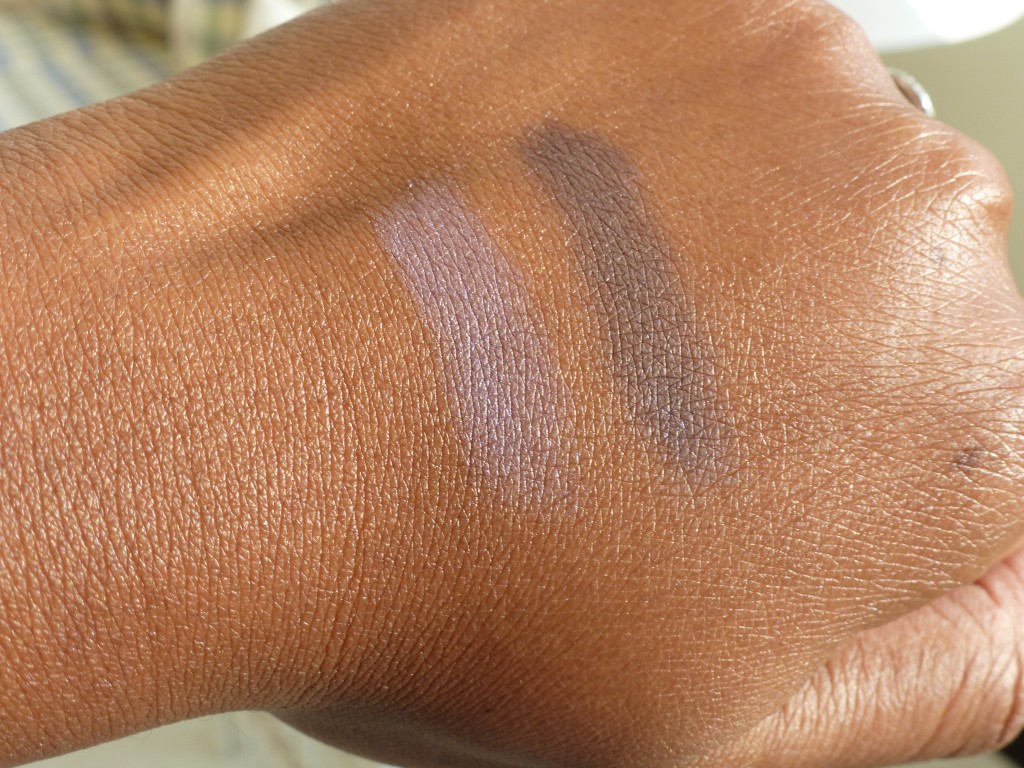 This D&G Gems holiday palette is $36 and available on the Saks website.
Rated A