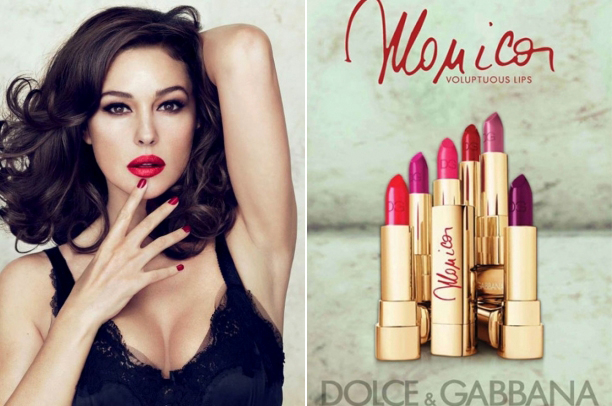 Another day another beautiful Monica! This is lipstick number four of the five colors that I got from D&G's Monica collection and it's a beautiful plummy shade called Magnetic Monica.
Magnetic Monica, $32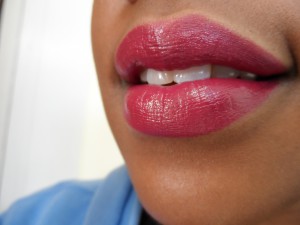 I took the last two side view shots because I wanted you to see the finish. It is EVERYTHING. So smooth and gorgeous. Love it. I have one more shade from the collection to show you and its a red. It's called Italian Monica. Make sure you check out the other posts on Attractive Monica, Chic Monica, and Only Monica. D&G makeup is at Saks stores and the Saks online site.
One more thing about this shade. If you like this color you might have a few other favorites in your stash that you might want to compare to this. I instantly thought of Mac's Rebel and Tom Ford's Violet Fatale. Here are some quick hand swatches.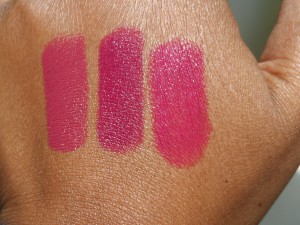 D&G Magnetic Monica, Mac Rebel, and Tom Ford Violet Fatale (left to right)
I think the biggest difference between these is how much more moisturizing the D&G shade is. Mac and Tom Ford are comfortable to wear but they don't feel as great on as D&G. Other than that I think they are all beautiful colors and look amazing on. You can't go wrong with these three. I think it just depends on how much plum you like on your lips. Rebel is clearly on the deeper plum side.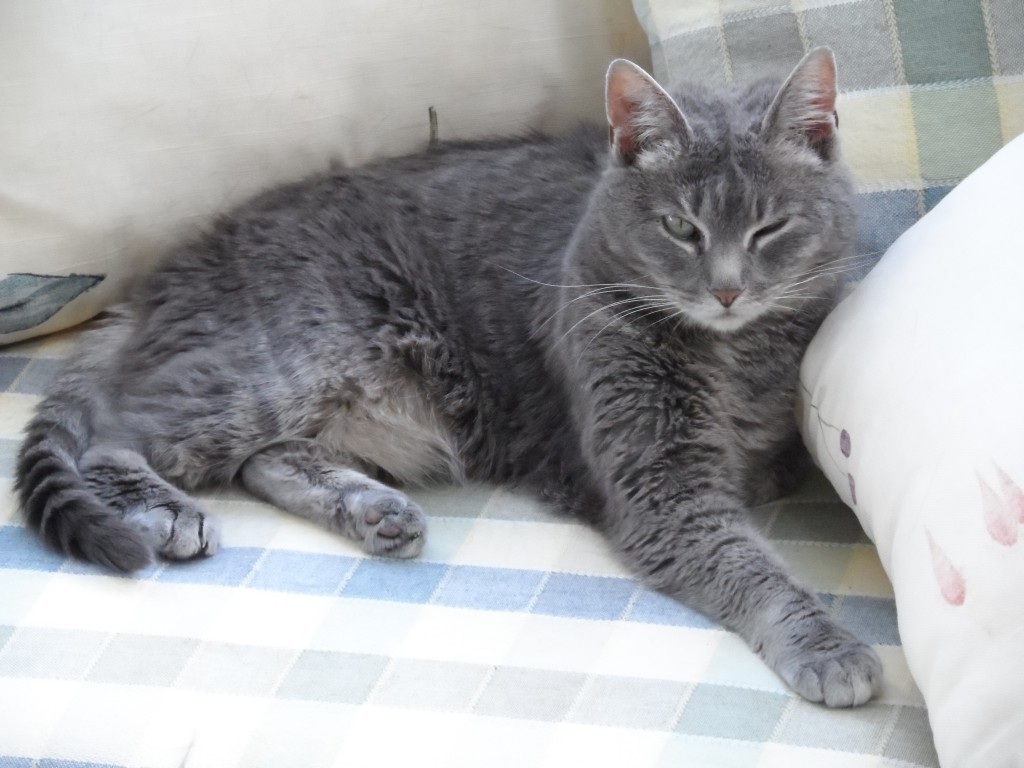 Jinx has always got one eye open….