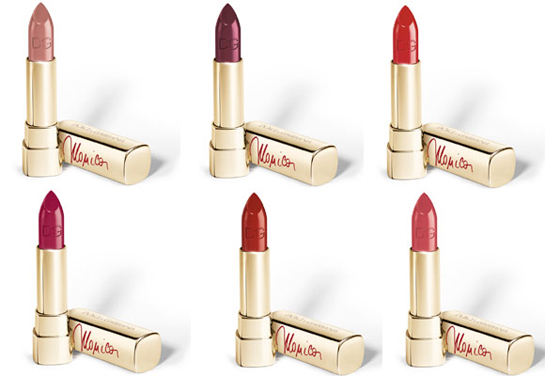 The third lipstick I tried out of the five I purchased from the D&G Monica collection was the runt. The one I wasn't sure I'd like and the one that surprised me the most by how well it goes with my skin tone. It's Only Monica.
When I opened it up it sort of looked like a light coral-like pink shade. I still wasn't sold. It looked like it might be chalky. I slapped it on and then looked in the mirror and bam. NOT BAD. See how dark it looks in the tube in the picture (upper right) above? In lower light this color looks darker in the tube and….on my lips. It's strange but I love it.
Only Monica #80, $32 at Saks (online also!)
This is the perfect every day shade. You don't need a mirror to apply it and I feel like I look quite innocent if I say so myself. Ha! I think colors like this should be a staple in everyones makeup bag. This shade goes with everything. Like the other lip colors from this collection it even wears off pretty. I can go a good four plus hours depending on what I'm eating and drinking. Messy meals like pasta and burgers require a total re-haul. But thats ok. This is limited edition and exclusive to Saks.
Please check out my Attractive Monica and Chic Monica lipstick posts from this collection. Only two more shades to go and I'll have shown them all to you!