I love D&G makeup and this is just as amazing as I had hoped. The fact that this is called Creamy Foundation worried me a little bit, I have combination skin so I was worried this wouldn't be a fit but I'm glad to say it is. My t-zone doesn't look like an oil slick after a few hours of wear and the color match is fantastic.
Here is a picture from a post I did recently of the deepest Creamy Foundation shades on the back of my hand.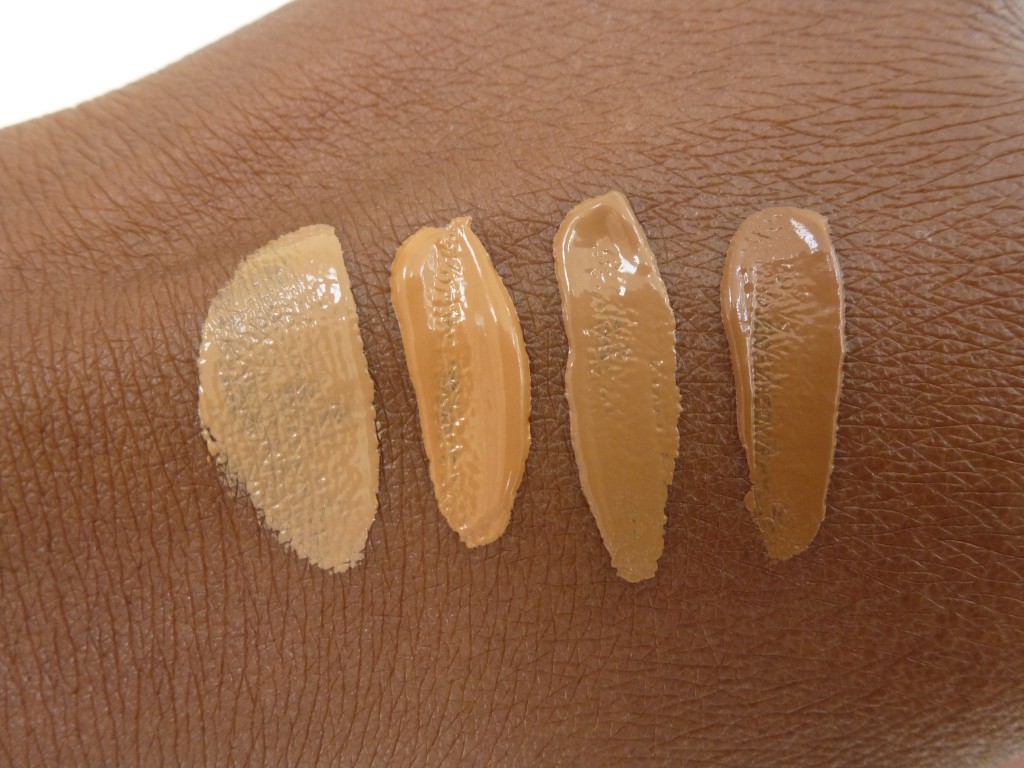 #150 Almond, #160 Soft Tan, # 170 Golden Honey, and #180 Soft Sable
This foundation would be perfect if it wasn't for the packaging. I'm not a fan of the heavy glass container that it comes in.
I don't have a solution for a better container to put this in because of the creamy formula. I love the texture its like a thick mousse. It spreads onto the skin better than most liquid foundations. I'm not sure a pump would work. But I would love a more narrow container, but that might make it harder to get out…see I am not sure how to fix this. But I wish they would fix it. This whole delivery system brings out a bunch of anxiety in a makeup germaphobe like me. I don't like that it's just open, the spatula is nice but still. I can't close the container fast enough after I scoop the foundation out.
This comes in such a heavy glass container that I don't want to take it with me anywhere for fear it will break into a million pieces. So basically I love the product but I'd love a better container for it. Please work on this D&G, this has holy grail potential!
This retails for $66 but I'd be hesitant to re-purchase until they change the packaging.
Rated B-