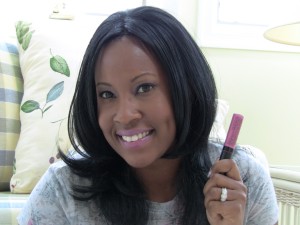 I am a makeup lover/cosmetics junkie! I started a YouTube channel (crystalis007) in May of 2010 and I've never looked back! I love sharing my makeup hauls and reviews. My favorite brands are Mac, Nars, and a little wallet busting Chanel here and there. I think its safe to say I have a little bit of everything because I am a drugstore cosmetics lover too!
Thanks for stopping by. Check this site often and if you like YouTube, subscribe to me there too!
Please let me know if you have suggestions. Or things you want to see. This is a new adventure for me and I am having a ball but that doesn't mean I don't want to make this website fun for you too.
If you can ignore my grammar mistakes and shoddy makeup photography…I'll listen to your feedback. Deal? Good!
You can send me an email at crystalis007@gmail.com.
Crystal