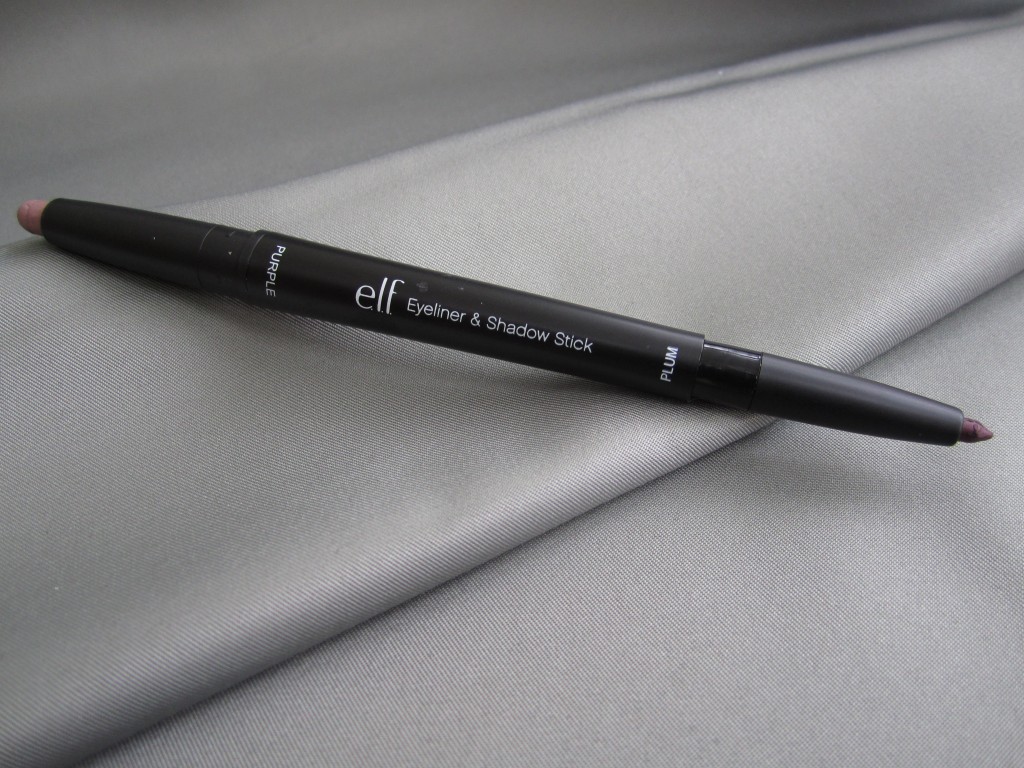 Plum/Purple $3
Eyeliner and Eye Shadow in one? Sounds like a great idea doesn't it? I have mixed feelings about this one 2 in 1 product. I wanted to love it. But I don't. Maybe I got a bad one? The eye shadow end (far left in pic above) was tough as heck on my eyelids. I like the plum liner side, the liner goes on nice and smooth. But the eye shadow side…not so much!
I was hoping this would be a great tool to create a nice purple smoky eye look:( But it was more of a fail because of the rough consistency of the shadow end and the fact that it really is a bit of work to get the purple eye shadow color on my lid. I really love the color but this wasn't as easy to use as I had hoped.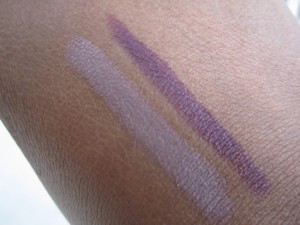 Like I said the colors are beautiful but this just didn't work for me.
Rated D
Disclosure: I purchased this item myself!