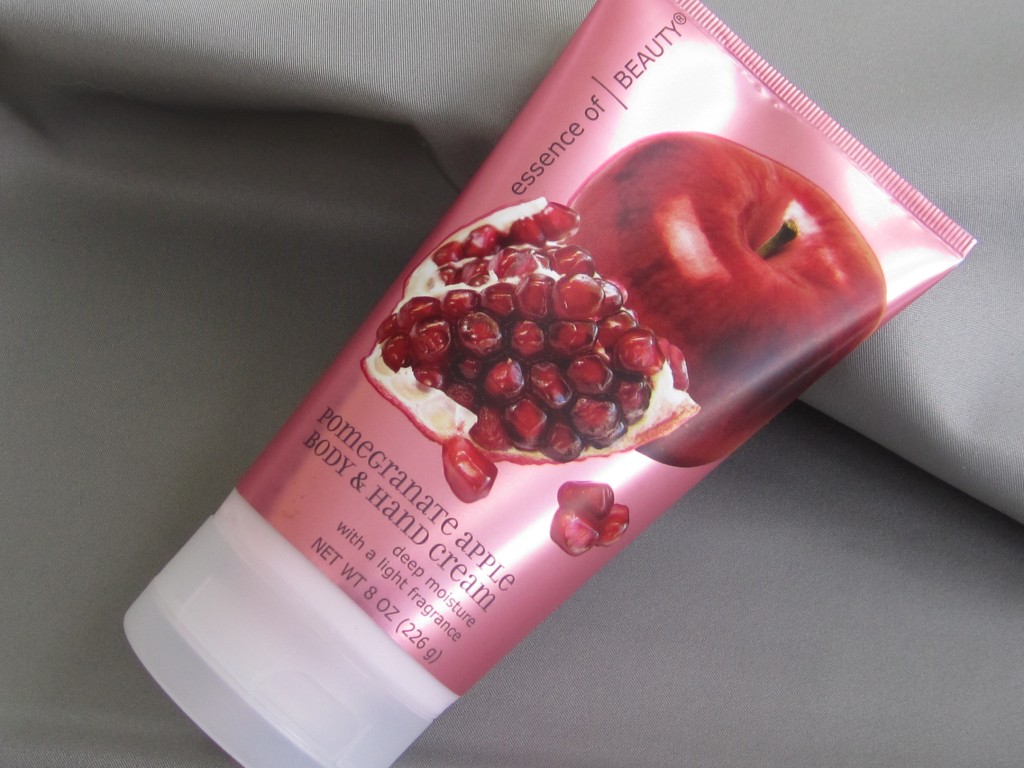 This 8 oz. Deep Moisturizing cream from Essence of Beauty is one of my favorite new things. I have dry hands that crave moisture and since I wash my hands several times a day they rarely get relief. I do all the things that you are supposed to like carry hand cream in my purse but at home I like something kind of luxurious but not expensive.
If you come here to the website often you most likely notice that me and CVS are buddies. I go there almost weekly and they have all my favorite drugstore beauty items. This Pomegranate Apple Body & Hand Cream (whew what a long name) is my new favorite. It was $5.99 and I had a $5 off CVS store coupon! It smells delicious. It's not greasy at all and my skin soaks this stuff up like a sponge. They don't test on animals and this formula has aloe vera, shea butter, and vitamins E & C. Good stuff!
Ahhh I just sit back rub it in and watch Lifetime and before I know it I feel better about life in general.
Rated A
Disclosure: I purchased this item myself!