Essence Stay With Me Long Lasting Lipgloss, Candy Bar #03 $2.99
Holy budget lipgloss! I heard a lot about this from you guys and wow you are right! This is a great inexpensive gloss. I love the color and the gloss does stay with you through the day without being sticky. I touched up on average twice a day while wearing this so I'm thinking if your a gloss-a-holic like me you may touch up too. I just like to keep the color poppin ha! I loved Candy Bar overall.
It took a minute to get used to the gloss wand. It's a different shape that I haven't come across before. Check it out!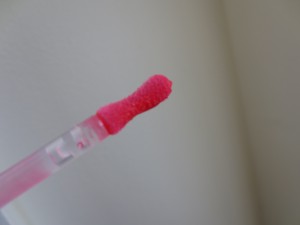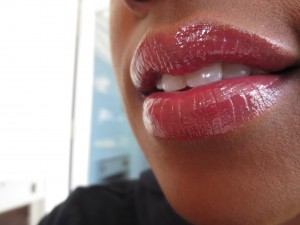 But once I figured out that you can get it to kind of hug your lips I was obsessed. This wand is a great idea! I picked this up from Ulta for $3 and there are a few other great colors. Pick one of these up if you haven't already its worth it! Let me know if you have one of these glosses. I can't believe I took so long to check this out!