I kept seeing but never tried any of the Essence XXXL Shine Lip Glosses at my local Ulta. I love the prices of products from the Essence line and the things that I've tried so far haven't disappointed me. For $2.49 I'll show you a pretty nude gloss that shines as bright as can be and looks even better as a topper to some of my favorite pink lip shades.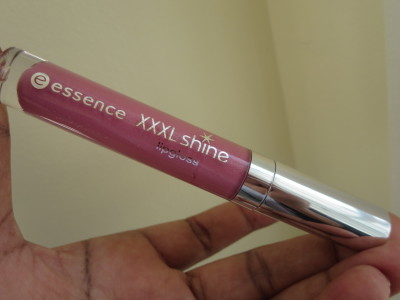 Let's get a few bad points out of the way. I am not a fan of the applicator wand. It's flat and kind of like a useless paddle.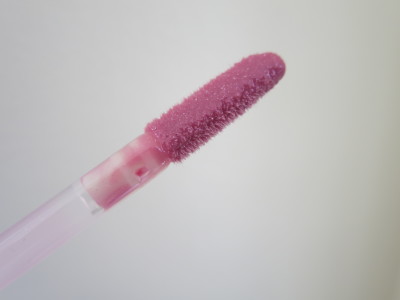 Nude Kiss is a nice color but I had to put three layers on for the pictures below. It's a bit see through on pigmented lips on mine. After testing this shade out for a while I found that I like it more over some of my favorite nude pink lipsticks. It's got a lot of shine and sparkle in the tube which I really like! It's a great topper shade.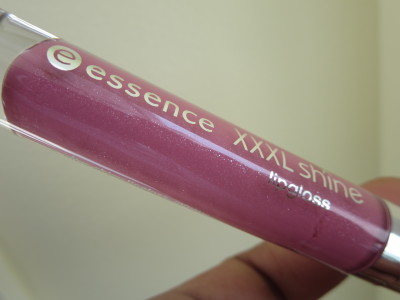 It looks really nice on but like I said this is a few layers of gloss I slapped on to make it more opaque. One layer just isn't enough.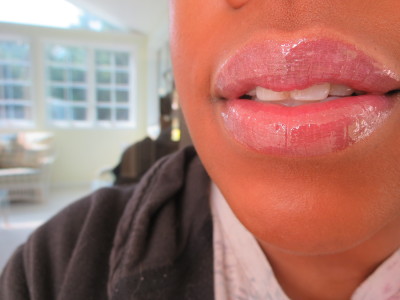 Overall this gloss is moisturizing, shiny, and a little sparkly. It's really nice. I do prefer it over pink lipstick for the most part though. I think if you want a shiny gloss but something that isn't sticky you might really like this gloss. For $2.49 this is a really decent formula and shade. There are several other pretty colors available and I'd like to pick up another one to try.
Do you have any favorites from the Essence beauty line of products? I have only seen Essence products at Ulta in my area. Let us all know if there is something good that they make that we should check out. I love their prices!