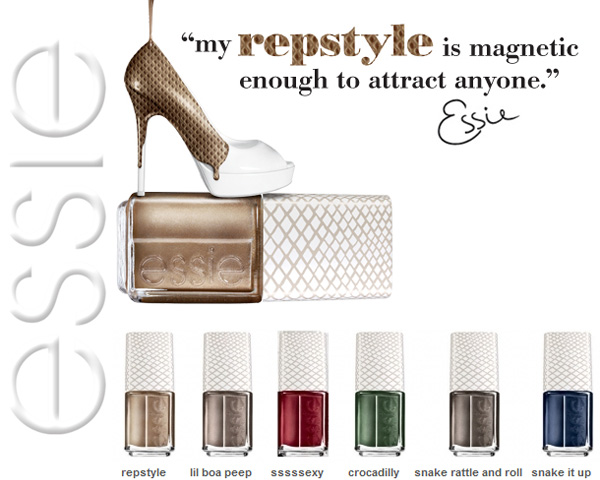 I haven't been this interested in an Essie Collection in a while. I don't know if its the cute design on the tops or the pretty nail colors but I will take it all! Check these shades out up close! The colors are magnetic and a bit more expensive but I'm game!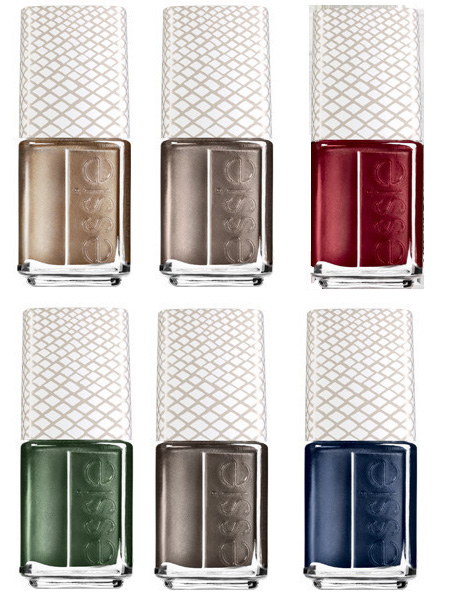 Essie Repstyle Collection (all pictures courtesy of Chic Profile)
Repstyle – hypnotic desert bronze
Lil Boa Peep – copperhead titanium
Ssssexy – striking scintillating sanguine
Crocadilly – croc hunter green
Snake Rattle & Roll – venomous oxidized silver
Snake It Up – pewter pave python
I think I'll be picking up Lil Boa Peep and Snake Rattle & Roll! Any of these coming home with you? What a collection, go Essie!