This has got to be one of the most interesting items for Spring. I saw it and went into a Makeup Lust Coma. See that's where I turn into a crazed person that calls Neiman Marcus for Kathy Shoreman in Tysons and asks do you have it? Makeup is my drug and she's my favorite dealer….
I went into using this with certain expectations. I knew the quality would be great but I wondered about the color payoff. I must say I was surprised, Topaz Chameleon is packed with color and its in no way a wimpy shade. In fact my first swatch of it showed me that this color is no joke. You have to really be careful with this. It's really easy to go overboard. I needed to watch my heavy makeup hand!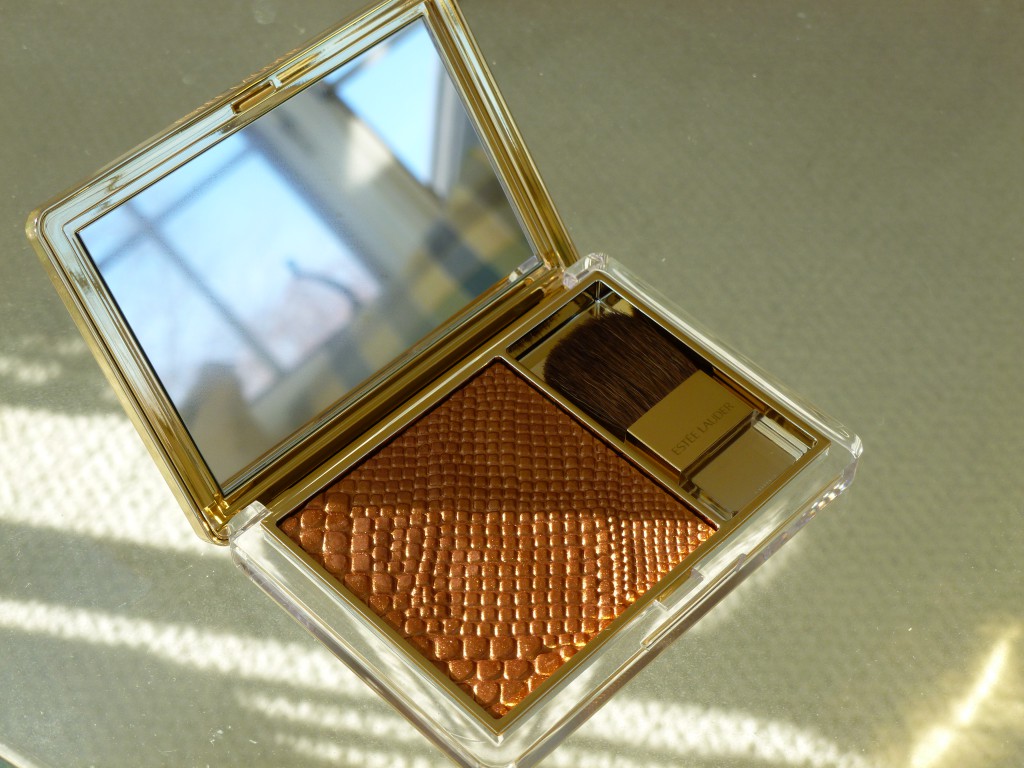 Another thing that makes this interesting is that it's what I like to call a peek-a-boo color. What does that mean? Well to me (because I made that phrase up for reals) it means that it has a now you see it now you don't kind of appearance depending on the light.
The color swatches better on my skin in diffused sunlight.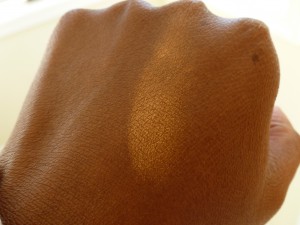 Now on my face, its gorgeous. The texture is on the creamy side which I like because that means staying power! It must be used with a light hand on my cheeks but I love it. It's the goldest thing I've got! I also popped this on the inner corner of my eye and its pretty as hell. Excuse my excitement:) I skipped Modern Mercury their last big highlighter, but I think this is a great fit for deeper skin tones so I grabbed it! If your interested get busy this one isn't gonna be around for long!
Look how much this shimmers! It will blind ya!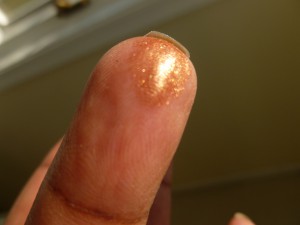 Before I close this post out I must say I also love Estee Lauder packaging. They keep it gold and classy!