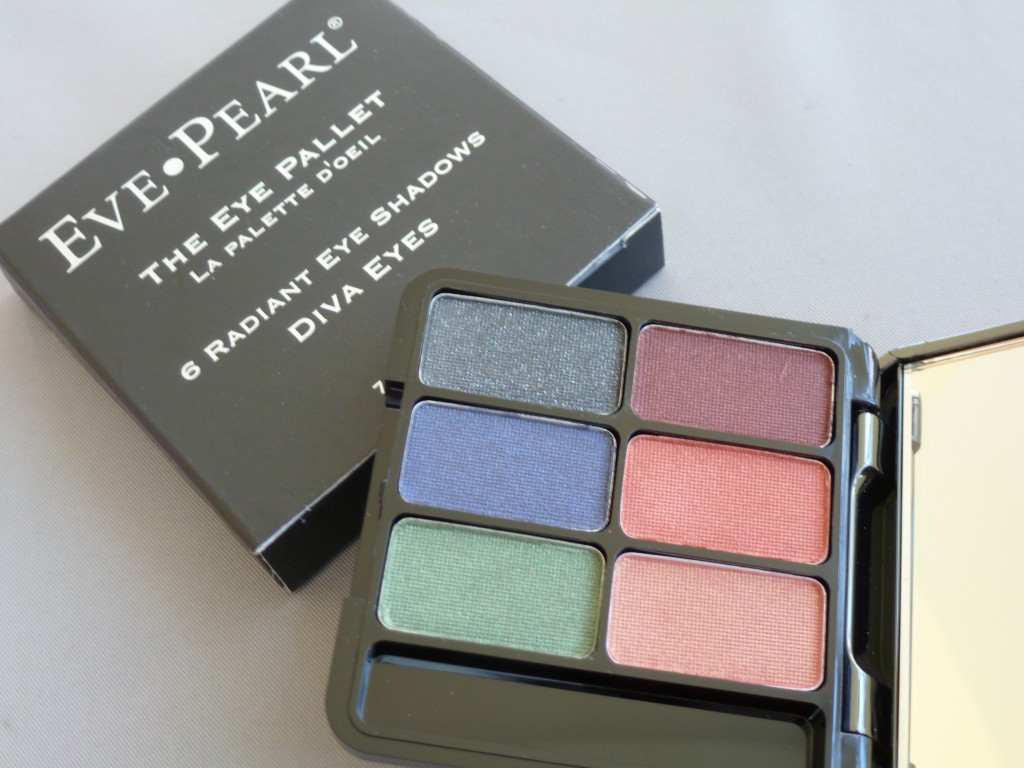 Eve Pearl Diva Eyes Palette
I love eyeshadow kind of as much as air so when I get a new set of shadows I get really excited. This is my first eye palette from Eve Pearl. I love the salmon concealer and the Sin-Amon Cheeks Blush I recently reviewed. Both products are on my makeup counter and get heavily used.
I love the colors, you get six pretty but very pigmented colors. I like that each one has a very cool shimmer to it along with that great pigmentation. On the eyes these colors mix beautifully. The only color I'm not crazy about is the green (Emerald Green) it's a bit too frosty on my eye.
This is a great palette to take with you on a trip. I love deeper eyeshadow shades but the fact that this has a great inner eye highlight color (Desert Rose) included makes it a one stop shop palette for me. Out of the six colors in the palette the shimmery black shade (Black Frost) and the deep blue (Midnight Blue) are my favorites. I think together they make my favorite combination in the palette and I would buy these two colors if they were individually sold in a second. This is my first Eve Pearl Eye Palette but it won't be my last!
Eve Pearl Diva Eyes Palette (swatched sunlight)
This retails for $40 and I have my eye on another one already! I love a palette that has a ton of usable eye combo's in one place. Check this out on the Eve Pearl website, there are a few really pretty palettes that I think will catch your attention.
Rated B+
*press sample