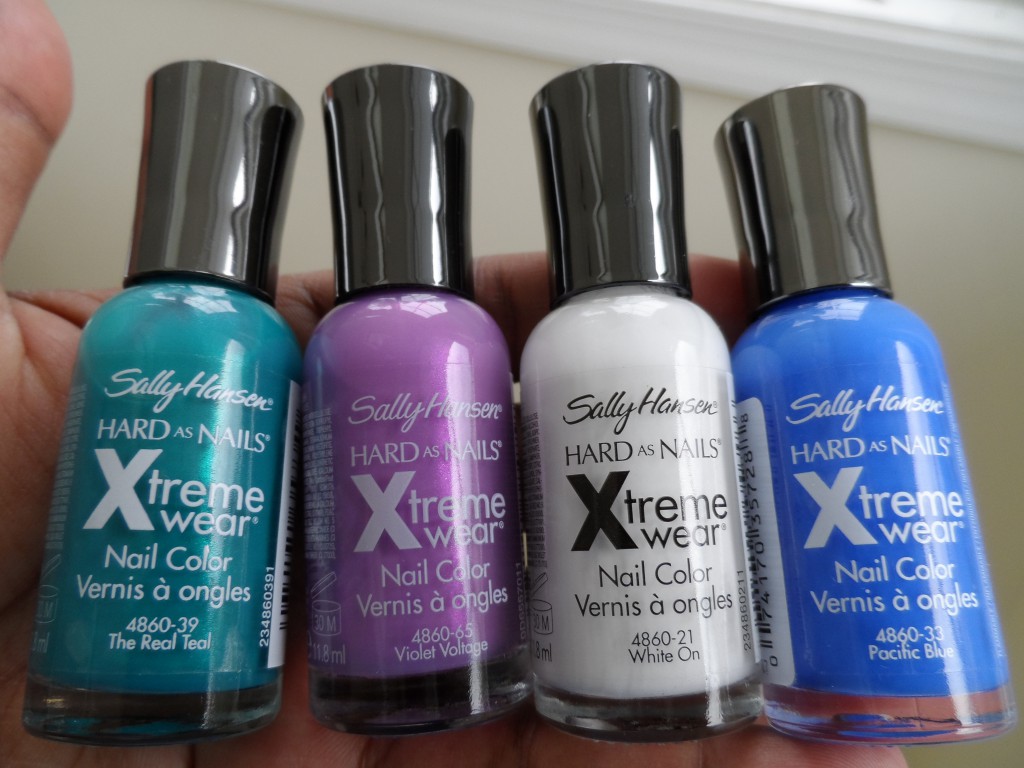 The Real Teal, Violet Voltage, White On, and Pacific Blue
I'm late on the bandwagon for loving these Xtreme Wear polishes from Sally Hansen but now that I've gotten started I'm wondering what other colors I should be looking at. I've done four NOTD posts on the shades that I've tried so far.
Here are my NOTD posts in case you haven't seen them:
White On (I used White On for a DIY French Manicure)
Please let me know if there are some other shades I need to try. Since these polishes are between $2.49 (Target) and $3.49 (CVS) I would love to get some more!