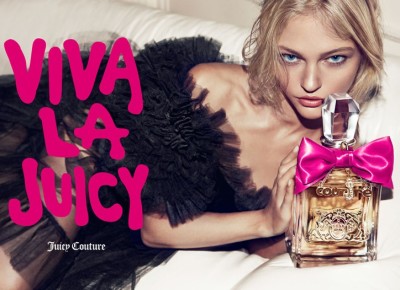 I'm on a fragrance rampage. I've been watching a ton of perfume collection videos on YouTube and I've cleaned out my collection of fragrances and have ordered a bunch of new ones. The first one that I purchased and got in the mail yesterday is one that I always spray on myself in stores but have never gotten. It's Juicy Couture's Viva La Juicy.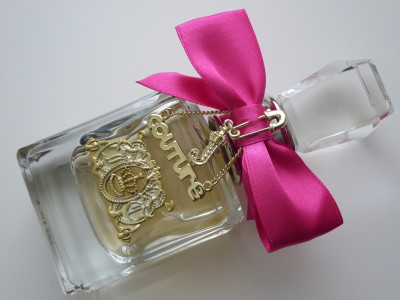 This scent just smells young and happy to me. It's not complicated or layered scent wise to me it just smells like Spring flowers and other sweet things like Werther's Original candies. I've sprayed it on myself for years at Ulta and now I have my own 1.7 oz bottle. The bottle is gorgeous. It's heavy and spunky looking to me. I just love it. I have some more sophisticated fragrances but this one is just pure fun.
From Fragrantica.com:
The perfume Viva la Juicy was presented as a gourmet floral fragrance, which opens with notes of wild berries and juicy mandarin. The heart encompasses a floral blend of honeysuckle, gardenia and jasmine, while the base notes await us with a gourmet rhapsody of amber, caramel, vanilla, sandalwood and pralines.
Have you tried this one? Do you love it or hate it?
I have a lot of new fragrances coming and I would love to share them with you if you are interested. I didn't realize that you can get fragrances at a discount from places like Perfumania online and Fragrancenet.com so that's part of the reason for the rampage! I've always purchased scents on vacation in the islands at a discount or from Sephora/Ulta here and there during sales. Please let me know some of your favorites because I will hunt them down to smell them thats for sure! I have some good ones coming by mail but I would love to hear from you. I tend to like fruity and flowery scents but here and there I like an exotic scent like Tom Ford Black Orchid. I think thats one of the most interesting bottles in my collection. I got it at the CCO so it was an amazing deal as well which is always a plus. You know I love a deal!