Have you seen one of Armani's bulls-eye shadow trio's?
Well I got this one a while ago and I hid it from myself. I found it again and I'm lusting over it. Take a look.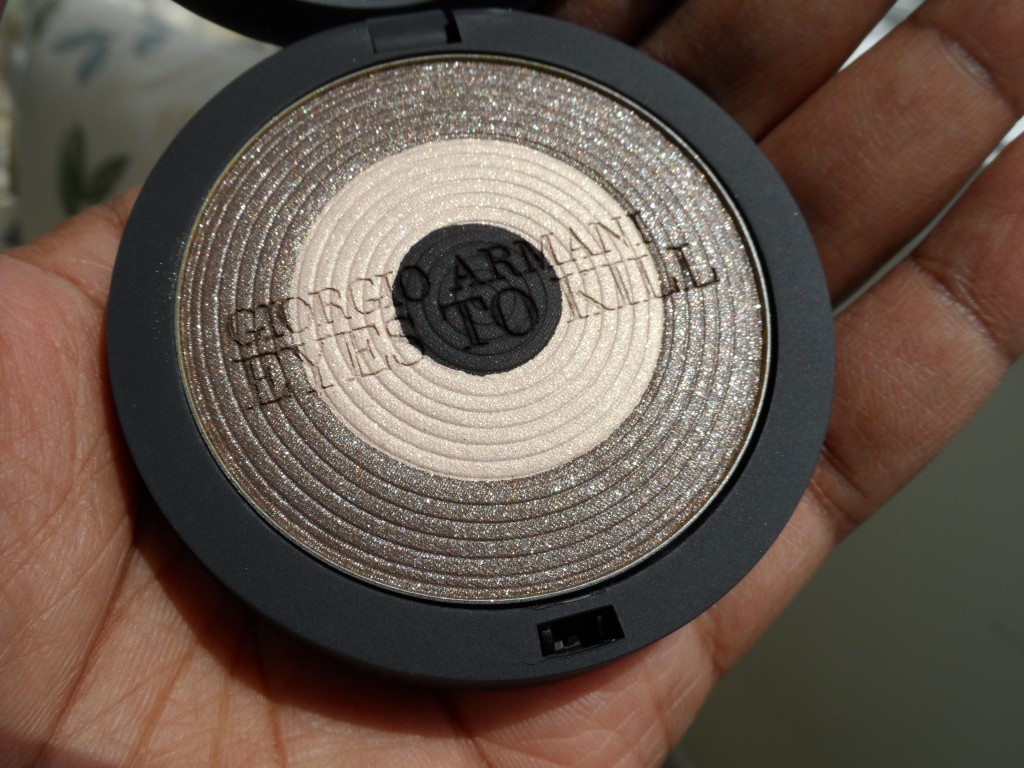 Armani Eye Trio #1 Steel Black ($59)
How beautiful is that? Its so freakishly pretty its hard to even think about using it. But I did. I love the outside color (taupe-ish yay!) most but the middle shade was a huge surprise. You can't tell from the picture above but it's not (boring) what it seems at all. It's a lot more complex. It really is a creamy ivory shade but depending on the way you look at it there are gold sparkles in it.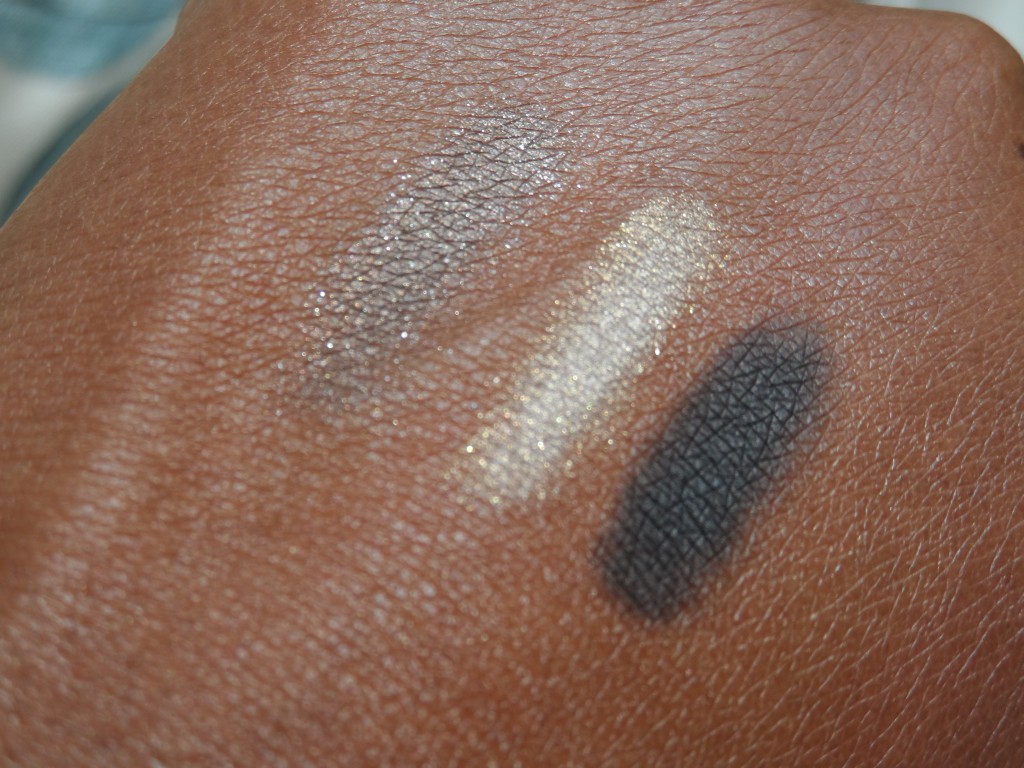 The only slight disappointment was the center of the bulls-eye. The black shade isn't as matte or pigmented as say Mac's Carbon. I was kind of surprised that I ended up having to double up on it in eye looks. It's a smooth black but not as flawless as I would expect.
There are a few Eyes To Kill Trio's available now in stores and on the Armani website. I think this is the only one I'm getting. Overall I'm so pleased with this one and these aren't limited edition. These are worth a swatch at the counter next time your at the department store.