Giorgio Armani Lip Maestro Artdeco #502, $32 at Saks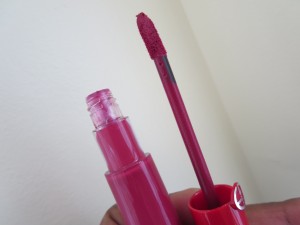 I love Armani Lip Maestro's. I showed you The Red #400 many months ago. That one blew me away and I knew I needed more. These Maestro's are matte but amazingly comfortable to wear throughout the day. I can't get over how comfy they are! They don't even look particularly dry on the lips do they? I feel like looking into the mirror or even at the pics in this post you can't immediately tell that this is a matte product. They feel cushy (in a good way) on my lips. I love it.
I usually don't even need to touch up during the day. These are perfect and a winter favorite for me. I love wearing mattes during the winter. There isn't a smell or taste either. Thank god they aren't limited edition so take your time picking one up.
Check these out on your next visit to the Armani counter and swatch away. If you are looking for a red one check my post on The Red #400. It's straight up FIRE as well! I have one more to show you……but three is my limit. I can hold steady at three shades. I think I got the best ones!