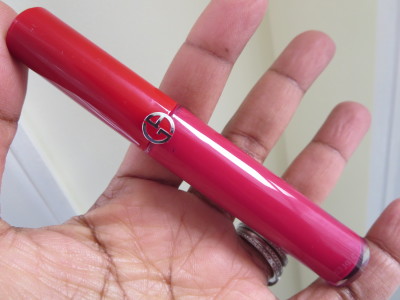 Giorgio Armani Lip Maestro Ecstasy #504, $33 at Nordstrom
I love Lip Maestro's from Armani. What an invention. These glosses perform like a lipstick but they are matte! They don't look matte though which is amazing because my lips sure do look juicy when I am wearing Ecstasy! I've shown you #400 which is an amazing shade called The Red (post here) and I also showed you #502 Artdeco not long ago (post here) so here is another one and its just as great.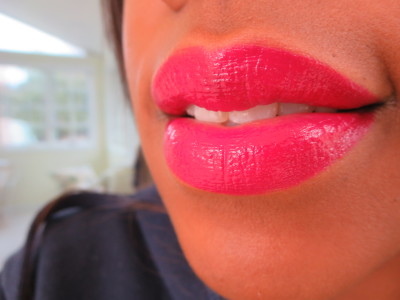 From the Giorgio Armani website:
Benefits:
The first lip stain with a comfortable velvet texture and a radiant finish. Intense, seductive, illuminating color. Giorgio Armani introduces Lip Maestro: the next generation of lip color. Lips appear instantly plumped and radiant. The sensual, non-sticky texture offers hours of hydration and comfort.
Technology:
Concentrated pigments permeate the gel formula, offering an incredible depth of color. No underlying white "base" means color stays true for a flawless, matte and glowing finish.
Shade Details:
Intensify your color experience, available in a spectrum of twelve shades.
500 – blush
501 – casual pink
502 – artdeco
503 – red fushia
504 – ecstasy
300 – flesh
401 – tibetan orange
402 – chinese lacquer
400 – the red
200 – terra
201 – dark velvet
202 – dolci
"With Lip Maestro, we wanted to create pure, vibrant colors that fit with every complexion. Outstanding, luxurious colors enhanced in a luminous matte formula."
-Linda Cantello, Makeup Artist for Giorgio Armani Cosmetics
You have to treat yourself to one of these! They last well for hours and the color only needs to be touched up after you eat something greasy like a burger. There isn't any smell or taste to the product either. Check these out at the Armani counter. I think you'll want to take one home with you!