I've been obsessed with this Lancome lip gloss for months. I reviewed it in a Chopping Block Youtube video a while ago and ever since then I've been using it. So much so that I had to shake it up for the picture above because half the tube is gone. It's just that good!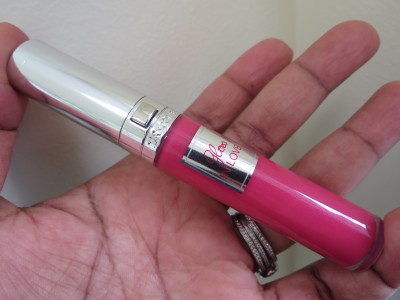 From Sephora.com:
What it is:
A lip gloss featuring vinyl shine, fresh color, and addictive comfort. 
What it does:
Love your lips. Unprecedented shine wraps lips in color, comfort, and up to six hours of moisture in an easy click-to-open package. The new Expert Applicator hugs lips, resulting in a smooth and line-free vinyl lip-look. 
What else you need to know:
These easy-to-wear glosses can be worn by themselves or combined with the shimmer top coat 200 Just Strass for added sparkle and shine. 
What it is formulated WITHOUT:
-Parabens 
Research Results:
Studies demonstrated up to six hours of moisture.
Want to see how shiny and beautiful it is on? Looky here!
It's glossy as hell and super moisturizing. Love it! Now the wand is shaped a little differently. It really works well though. It kind of cups your lips so that the gloss really goes on easy and you don't have to double dip. I appreciate that because I have a lot of lip "real estate" so I often find myself dipping into a gloss tube a number of times before the product is evenly spread out on my lips.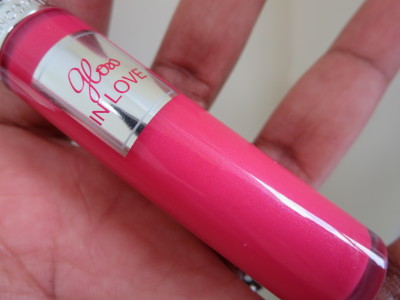 This color is perfect for everyday and I often slap it on as a last minute attempt to look decent before going to Walmart. At $27 this gloss isn't cheap but I love the color and the moisture so I'm glad I picked it up. Check the Gloss in Love shades out at Sephora or Nordstrom. I think you'll find a color you like!