I got the press release today and its official! The U.S. version of the luxury sample service is now open to us American girls! Check out glossybox.com if you'd like to sign up for a monthly box ($21) of sample goodness!
I was lucky enough to get a box to review and I'd love to show it to you. Here we go!
I'm a sucker for packaging and lets be honest how can you not get incredibly excited about makeup surprises from brands that you already love? I ripped this box open in the car after picking up my mail at the Post Office. I've never been tempted by a monthly subscription service before but it's official I am tempted now.
This is just classy…..and I like classy!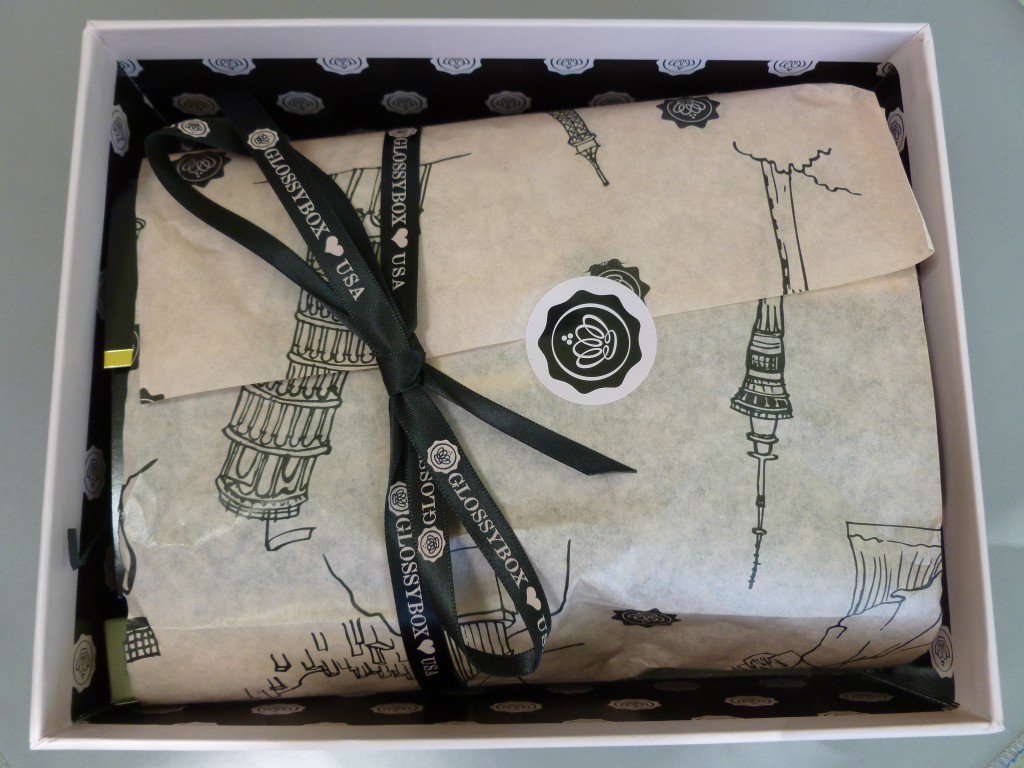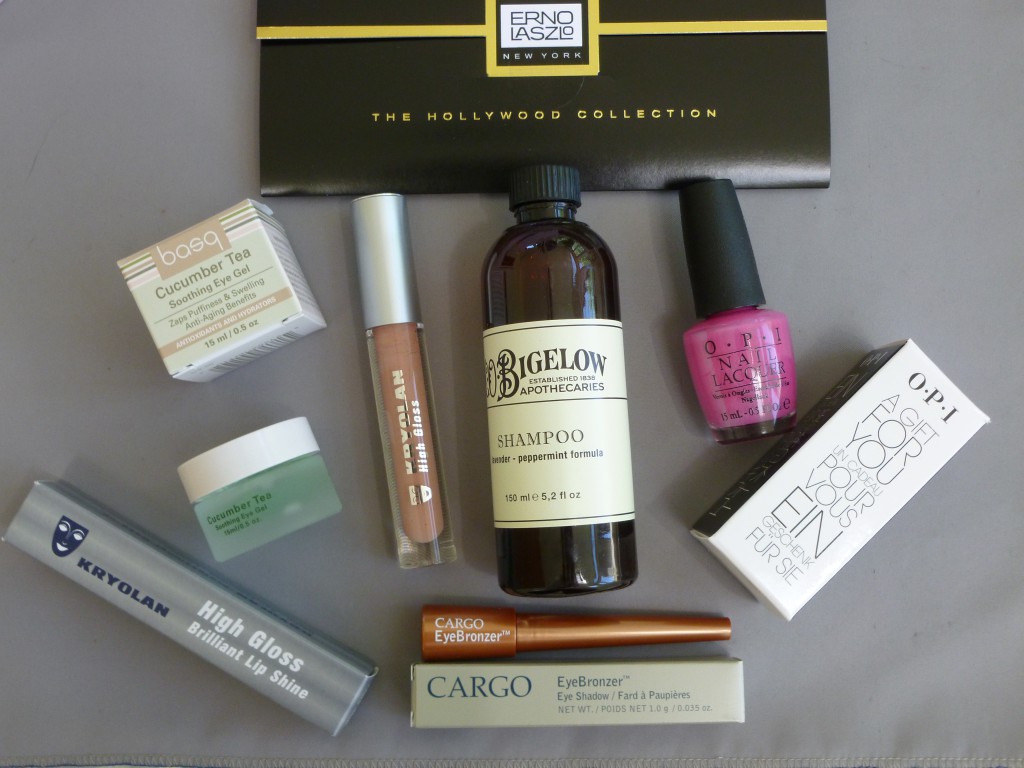 GLOSSYBOX has five products (minimum) per month for subscribers. After registering you answer a number of questions to create a beauty profile so your monthly box is customized for you. They've been providing this service to 19 other countries before the U.S. and after receiving this one I am looking forward to more boxes! They've partnered in the past with some of my favorite brands like Nars, Laura Mercier, Lancome, and Clarins. I'm crazy about all those brands so this is a good fit for me.
In the box I received BASQ Cucumber Tea Eye Gel (how did they know I have suitcases under my eyes?), OPI Kiss Me On My Tulips polish, C.O. Bigelow Lavender & Peppermint Shampoo (the word must be out I have dandruff too..), Cargo EyeBronzer, Erno Laszlo Face Cream Samples, and Kryolan Lip Shine. I'm going to be able to use all of this! I didn't even answer any questions about myself! That means my box is really going to be amazing once I tell them about all my issues…
Check them out guys! I heard from a few of you that have been waiting for GLOSSYBOX to open so the time is now!
*press sample