One of the most exciting things to come out this Spring is Guerlain's Illuminating Iridescent Powder Cruel Gardenia. I was actually going to skip this but I became so interested in getting it after seeing the pearl-like finish. I love highlighters, lately its become my new addiction. I have purchased quite a few pretty highlighters lately. Each one more unique to my collection than the last. Take a look at my best efforts to capture Cruel Gardenia.
It's hard to capture how pretty this is in pictures and just as hard to describe it. I really think this is different from anything in my collection because its more of a pink pearl finish than anything that I have. I thought at first that would be a harsh look on my skin but actually it warms me up like a good pink should. One of the most interesting things to me is that this feels creamier to the touch than all the highlighters that I have. It's more like the Laura Mercier Face Illuminator in that respect. I love this because I get much better staying power out of both.
I thought it might be useful to show you Cruel Gardenia, the Laura Mercier Face Illuminator, and Estee Lauder's Topaz Chameleon. Since all of them have come out recently some of you might want to see them all. Maybe to determine which one is right for you or if you should skip them all according to what you have now. It's all a matter of preference right?
In all of the following pictures the swatch order is: Estee Lauder Topaz Chameleon, Guerlain's Cruel Gardenia, and then the Face Illuminator by Laura Mercier.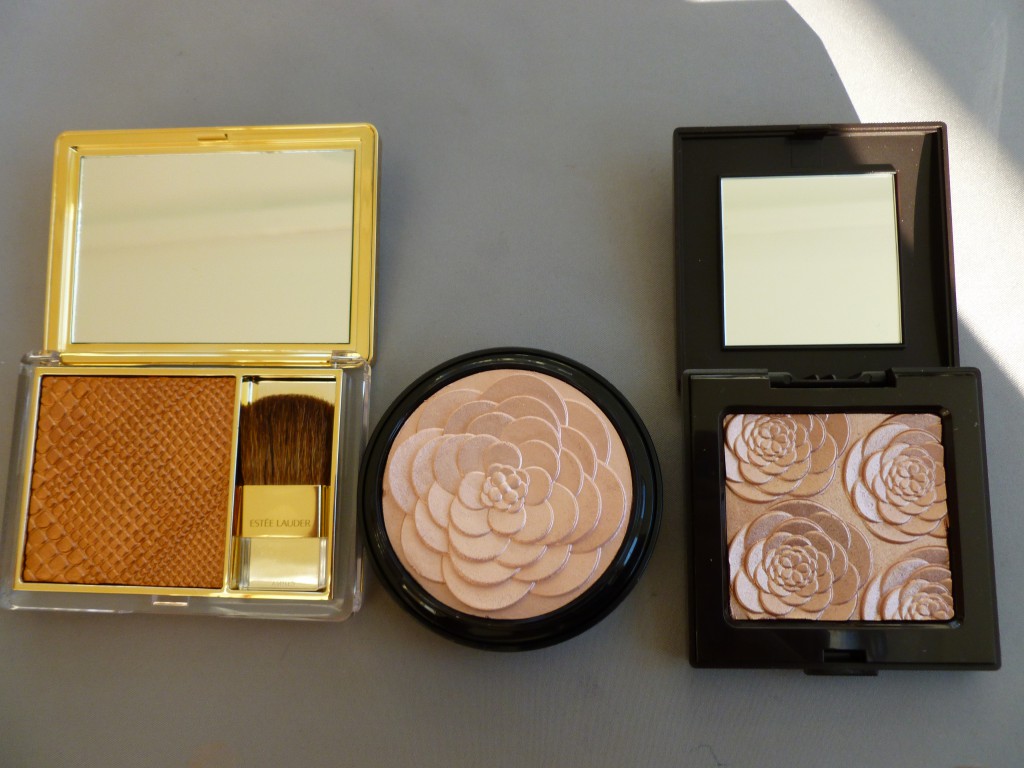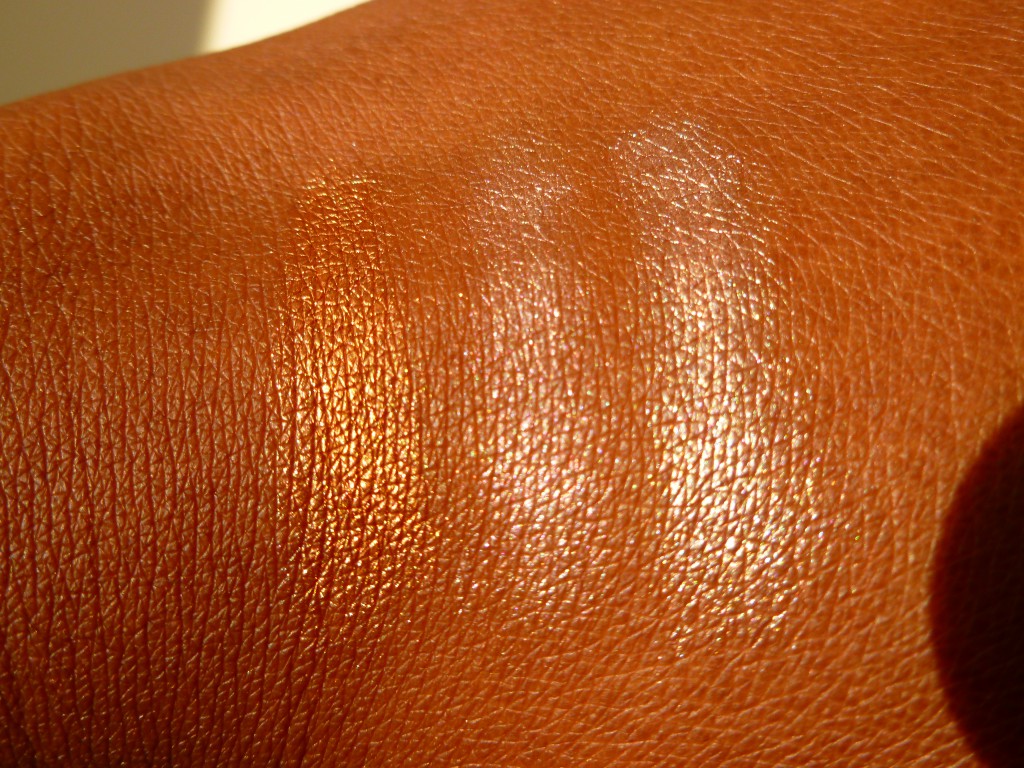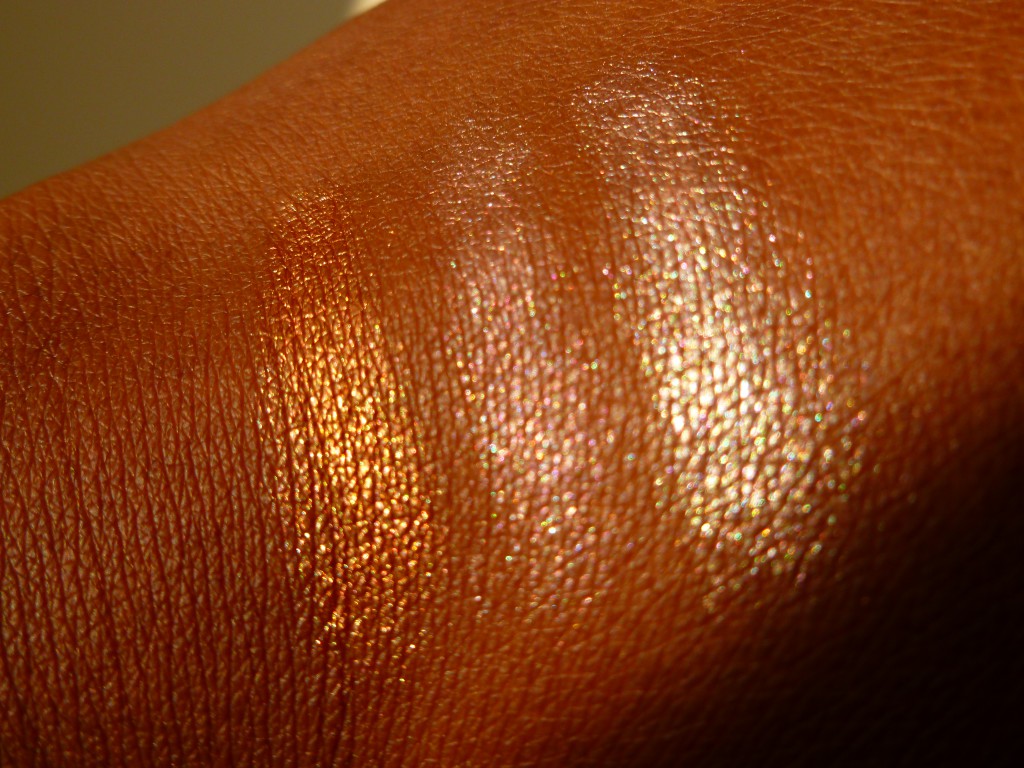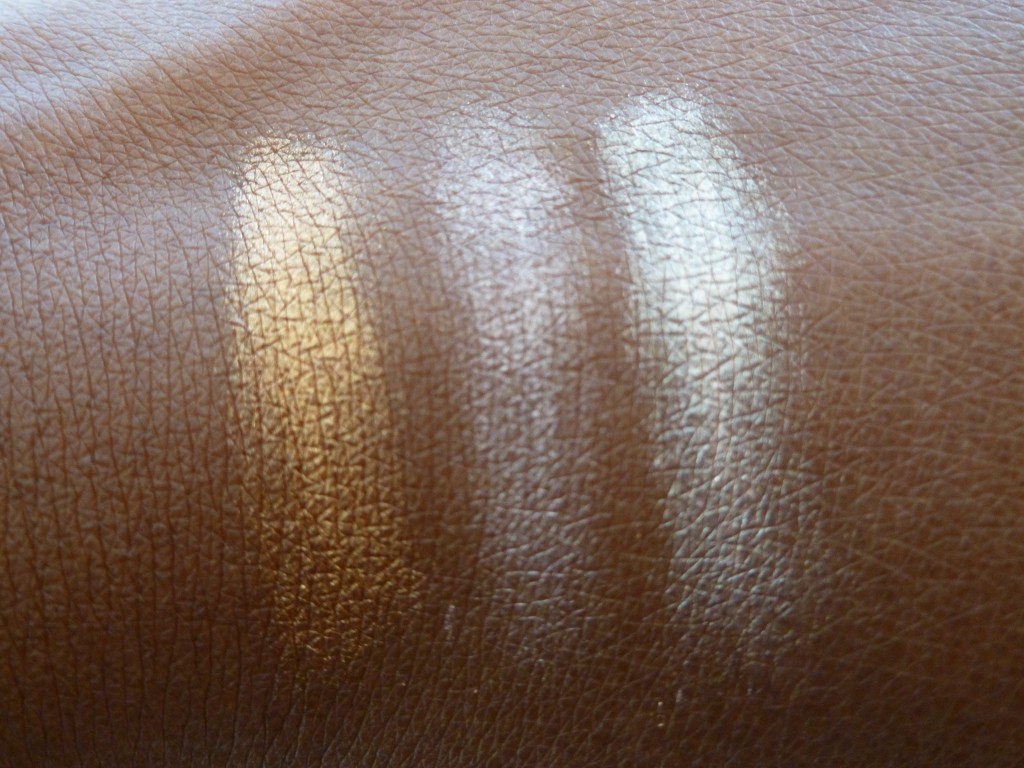 Interesting aren't they? All so different and so beautiful! Please take a look at my individual posts on Laura Mercier's Face Illuminator or Estee Lauder's Topaz Chameleon if you'd like to know a little more.
I know someone is going to ask which is my favorite. That is a hard question to answer. If I had to pick one of these three I'd go with Laura Merciers Face Illuminator. In the simplest terms I think of Topaz Chameleon as gold, Cruel Gardenia as pink, and the Face Illuminator as champagne. I love the look of a champagne highlight on myself best of all!